Ceballos MotM as Mourinho Sucks Arsenal In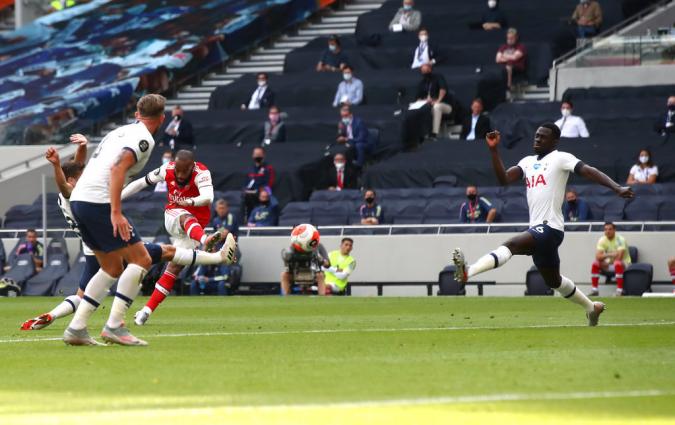 By Matty Sadler
July 12 2020
Arsenal started awfully, improved a bit, scored a great goal, then lost it late on. Mourinho sucked Arsenal in, especially as Arsenal had little bite in the last third.
I Don't think any Arsenal fans were under any illusions. As well as things have gone in the last few games, we all wanted big changes personnel-wise in the summer. Today unfortunately was a reminder why.

The Gunners have so many defenders on the books and still had Kolasinac at LCB. Shifting these unwanted players isn't going to be easy.
RATINGS
Martinez - 7. Made good saves including Davies, Kane twice and Son.

Mustafi - 5. Honestly fine for about 75 minutes but the last 15 he lost it and returned to his panicky, rash true self.
Luiz - 5. Not blaming him for the equaliser personally but thought generally he looked off the pace and second best.
Kolasinac - 1. The bloke has looked shaky ever since moving into the back three so we can't say this hasn't been coming. Honestly awful today, terrified whenever the ball is near him. Criminal carelessness for the equaliser.

Bellerin - 5. Tried getting forward a few times. Upsetting how much pace he has lost.
Ceballos - 7. Who I thought was the best player on the pitch. Had faded by the end but before that he was literally everywhere. Most touches of any player today I believe.
Xhaka - 6. Did well for the goal. Not much else to say.
Tierney - 6. Was okay. One great delivery in the first half. Don't know why he was on Alderweireld though?

Pepe - 5. He had some bright moments later on in the first half but we still need more from him really.
Lacazette - 6. Scored a great goal and almost made one for Auba.
Aubameyang - 5. I'm aware of what he can and can't do well. Not expecting him to grab the game by the scruff of the neck and make things from nothing, but wanted a bit more life than that. Two good chances in the second half.
Totteham 2 Arsenal 1
More discussion here