Before Nick Hornby-Buchan's Football Monthly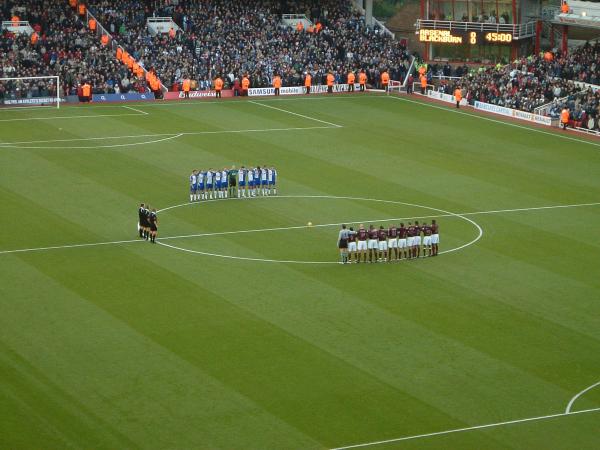 Remembering
By Boris Mellor
January 17 2007
The first glossy football magazine I ever remembering seeing was "Charles Buchan's Football Monthly". I was too young to go out and buy it, it was my father who brought it home. Now Simon Inglis has edited a beautiful volume of images, articles and snippets from two decades of football nostalgia.
Glossy is perhaps a bit of an exaggeration, but it was not matt either and some of the photos appeared to be in colour. I say appeared, as they were actually black and white photos painted over.
I am not sure why my Father bought it, as the magazine covered the whole of the national game, and Arsenal only featured episodically. He was a loyal Arsenal supporter, and probably the main reason was the name Charles Buchan. Buchan finished his Arsenal career in 1928, but perhaps like Tony Adams he was never forgotten by the fans, even though he retired before the glory days. Thus anything with Buchan's name on it was guaranteed a sale amongst those who watched Arsenal in the twenties and thirties.
In 1951, as football popularity was at its highest, Buchan felt that Football lacked its own dedicated literature, this was before fanzines, and Nick Hornby. There were sports newspapers, but they included other sports. Football programmes, for the most part, were rudimentary. There was little attempt at sophisticated literature, or any soul searching on the state of the game.
For the next two decades Charles Buchan's magazine tried to fullfil that role. When Hungary defeated England twice in between 1953 and 1954, it was probably only the "Charles Buchan's Football Monthly" that dared to consider that something was seriously up with England.
The magazine also took progressive views on a number of issues as diverse as floodlighting,  to opposing the colour bar in football after South Africa tried to stop Stephen Mokone coming to England. The magazine also argued that radio broadcasts did not cut football crowds. Buchan himself was a regular broadcaster
For those that lived during the time this is great way of remembering their own past. For those who didn't it is a treasure trove. Not just the articles, but the images, footballers advertising cigarettes, football boots that look more suitable for hiking. And fortunately the title survived just long enough to report Arsenal's first double. By 1968 the magazine was selling 260,000 a month. This was the peak and the introduction of weekly glossys like Goal and Shoot were the beginning of the end.
This book is a wonderful way of learning about an important era of the national game, or just luxuriating in the ephemera.
For a large selection of Arsenal Books, DVDs, Computer, Playstation and X-Box games then visit the Arsenal Times Store here