The Ghosts Departs - Only a Facade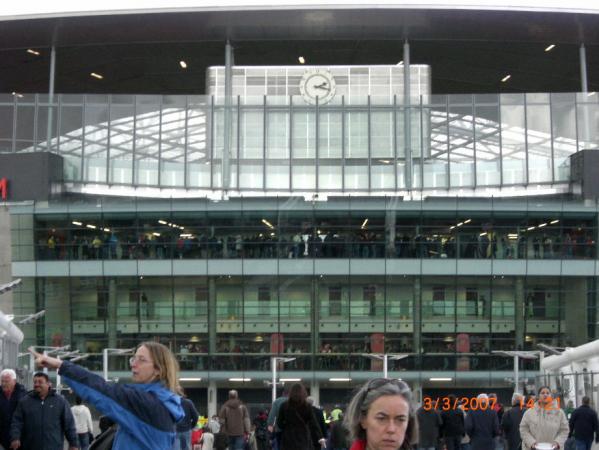 Clock End
By Boris Mellor
April 5 2007
As a child I was told that the invention of the electric light destroyed the ghost, but it may also be that demolition is a more effective method.
As I was passing Highbury a week or so back I discovered the gates were open, and I couldn't resist taken a photo or two, but it was a sorry sight. I had to stretch my imagination to the limit to see where a once great stadium stood. As the photos demonstrate the concept of a "protected building" has been stretched in the extreme.
But that's capitalism for you - it sell dreams - not the reality. Surely it will be difficult to sell stories of ghosts in the main stands now?
Judge for yourself:
For a large selection of Arsenal Books, DVDs, PC games AND MORE at Bargain Prices visit the Arsenal Times Store CLICK HERE
Discuss these issues in forum at the bottom of this page