Arsenal Top League v Watford Player ratings MOTM Aubameyang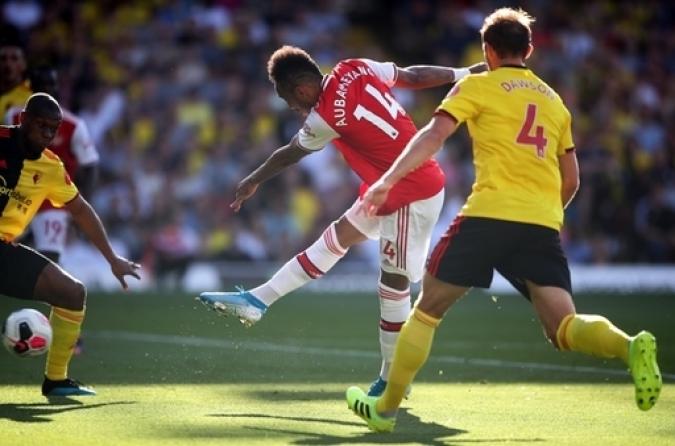 By Matt Sadler
September 15 2019
Wasn't exactly rushing to write this one We were outplayed from start to finish and threw away a two goal lead with some embarrassing and frankly pathetic defending. Arsenal managed to top the league during this match, that's the league for errors leading to goals.
I can't work out what it Arsenal were trying to do. They didn't create much. The players didn't look interested or bothered really. The "playing out from the back" is infuriating to watch. As bad as we were with the ball, we were even worse without it. The substitutions were wrong.

Emery has had 3 transfer windows and 2 pre-seasons working with this team now and, if anything, we've gotten worse. Time for him to go.
Leno - 6. Pretty good overall but rubbish on Watford's first goal and I don't understand why he didn't start going long when it was so clear they were keen to press high.

Maitland-Niles - 5. Good assist for second goal but poor overall. Deulofeu was class.
Sokratis - 4. Gifted Watford a route back into the game.
Luiz - 5. Thought he was having a decent game, then he gave away a daft penalty.
Kolasinac - 5. Did excellently for our first goal but unimpressive otherwise.

Guendouzi - 4. Sloppy.
Xhaka - 5. Okay for most of the game but towards the end he looked knackered and his passing deteriorated. Paternity leave can't come soon enough.
Ceballos - 5. Energetic but ineffective in an attacking sense, although I wouldn't have took him off.

Pepe - 5. Slow and ineffective. Some poor touches as well.
Aubameyang - 8. Scored two. First was very well taken. Deserved better.
Ozil - 4. Bar a great pass in the build up to the second goal I thought he was a complete passenger.

Subs:

Willock - 6. Lively, eager and got into good positions, but was too slow to take advantage.
Torreira - 5. Meh, but probably should've started.
Nelson - 5. Should've done better with his chance.