Can Ozil be Reset?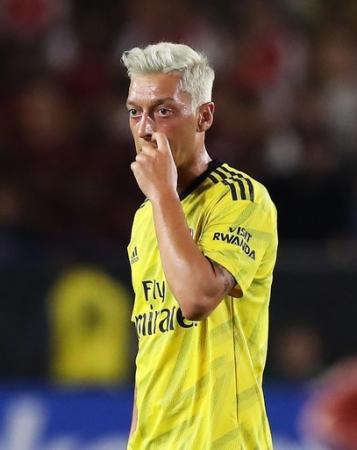 By Shane
July 31 2019
I love the concept of resetting something or someone. There's something nice about the idea of a clean slate, a fresh start. That's what a lot of Arsenal fans are hoping with Ozil at the moment, that he'll have a fresh start. You can sort of understand why because he looks excellent in pre-season from what I've seen of him.
He has been reset to the player he naturally is without the baggage, the frustrations, the tensions with the manager.

Thing is, what happens when you reset something - anything? Eventually, it goes back to how it was before and that's exactly what'll happen with Ozil. Let's not do it to ourselves. Let's not hope this is a new-and-improved Ozil, one who tracks back and tackles, one who plays like he cares what the result will be, because it's not.

There is four or five different periods in the cycle of Mesut Ozil and this is the honeymoon one, the one we saw when he first arrived, the one he saw when he wanted a new contract. Ozil is at his most dangerous when he has something to prove and he's at his most docile after he feels like he has proven it.

Obviously I'm not reinventing the wheel here. We know what he's like. It's just so very easy to fall in love with the idea of Ozil wiping the slate clean and starting again, and it might be next month, or the month after, or the month after that, but he will without question revert to the player he's been for six years.

Don't fall in love with him. This is a player who sooner or later will break your heart and leave you feeling stupider than the poor blokes he nutmegs when he wants.
Discussion on this can be found here