Arsenal FC Deny Arsenal Times Claim Wenger and Board Divided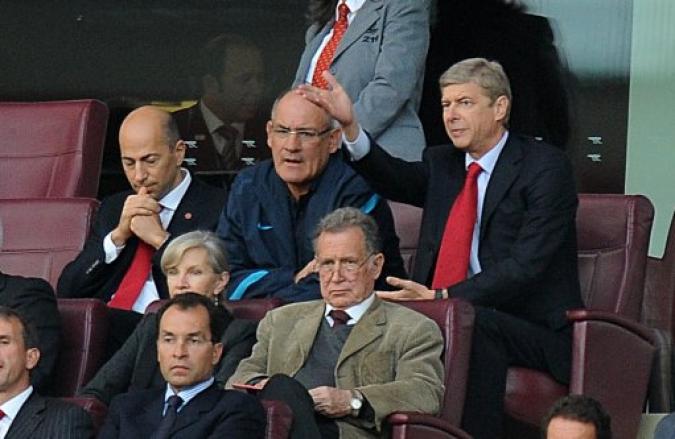 All Good Pals
By Eduardo & Boris Mellor
August 22 2011
It's not often that Arsenal bother to reply immediately to fans football concerns, indeed several sent in a copy of the article to Gazides that warranted the reply below and have been told they will get an answer in 14 days. Perhaps the fact that over 100,000 fans have read the article, and that numerous blogs have also covered the issue inspired the rapid reply. Hundreds of fans have also called on the board to resign.
You can read the original article here
A copy of the E Mail which was sent today to Arsenal Times, from Arsenal Senior Media Officer Katie Baldwin appears below with Eduardo's reply.
From: Katie Baldwin
Sent: Monday, August 22, 2011 6:39 PM
To: arsenaltimes@blueyonder.co.uk
Subject: http://www.thefootballnetwork.net/main/arsenal-/s378/st170548/wenger-and-the-board-at-loggerheads-exclusive-
Hi Eduardo,
Having read your piece today we feel it's appropriate to get in touch to say it's entirely factually incorrect.
A number of other sites have picked it up and are reporting various elements, and they have also been informed that it's with no substance.
By all means do call us in the office if ever you want to sound something out before running it, we appreciate you've possibly had a steer from someone that has a contact here at the Club – ultimately we all want supporters to be able to read factual pieces so hope it helps you too.
All the best,
Katie
Senior Media Officer
Arsenal Football Club
Highbury House | 75 Drayton Park | London | N5 1BU
Tel: +44 (0) 20 7704 4014
Fax: +44 (0) 20 7704 4011
Web: www.Arsenal.com
I will let Arsenal Times readers decide for themselves who to believe. I trust the information I received it came from someone close to Arsenal FC, and whoms information in the past has always proved accurate, so I see no reason not to believe it this time. I hope you all understand that I will not reveal the source, and frankly I see no reason why I should.
You may wish to take Kate up on her offer and ask her to explain what is exactly happening at the club. Perhaps she would like to give us a steer on the strange saga of Nasri's transfer, the poor price achieved for Fabregas, and the failure to strengthen the squad in good time