Arsenal Left With A Lot To Do Player Ratings at Rennes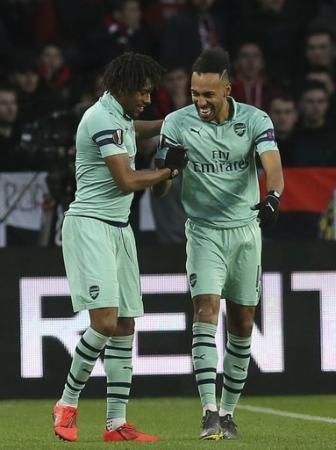 By Matt Sadler
March 7 2019
For most of the first half we were comfortable, taking the lead early on and having a couple of chances to extend it, but we failed to take them and the game was completely turned on its head by a mad minute.
Sokratis was sent off and they scored the follow up from the resulting free kick. Second half we were awful, never looked like scoring or preventing them from scoring. The third goal, in particular, was disgraceful.

A lot to do in the second leg...
RATINGS
Cech - 6. Don't think he could've done much about any of the goals.

Mustafi - 5. Not our worst defender on the night. Another who rode his luck.
Sokratis - 3. Committed three "bookable" offences, got booked for two of them and cost us the game. A shame after all the praise he has received this week.
Koscielny - 5. Didn't do too badly under the circumstances.
Monreal - 4. Thought he had a good first half against Sarr but the own goal was careless and he completely disappeared for the third.

Xhaka - 5. Again I thought he didn't do badly under the circumstances but he was lucky not to be sent off as well.
Torreira -

Mkhitaryan - 6. Gets credit for filling in at right back.
Ozil - 5. Didn't get into the game at all.
Iwobi - 7. His opener may have had a touch of fortune about it but first half I thought he was quality. Very disappointed he was substituted early.

Aubameyang - 3. Didn't help us today. First touch was awful.

Subs:

Guendouzi - 5. Tried but didn't do much.
Ramsey - 5. Didn't get into the game.
Kolasinac - 3. Lazy. Poor cameo.