Arsenal only 3 points behind Chelsea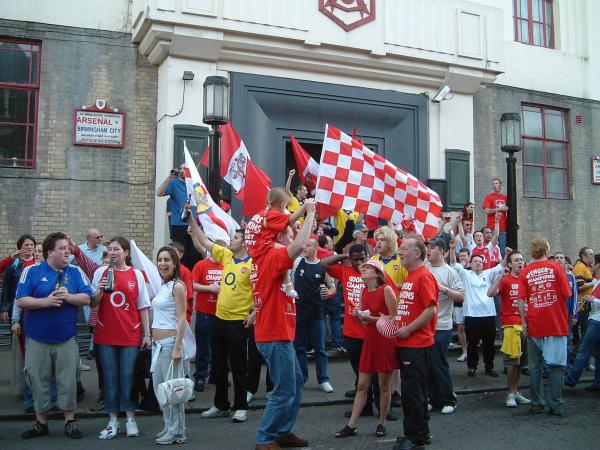 Done it again
By Boris Mellor
December 9 2006
According to the "Right Result" website Arsenal are only 3 points behind Chelsea and only 9 behind Man U. But donít get too excited it is only a bit of lighthearted fun.
But it is interesting to know that if there was a video panel the Gunners would have five more points, and Chelsea a few less. On the downside we only beat Spurs 2-0.
The table according to Right Result Website
Manchester United 16 39
Chelsea 15 33
Arsenal 15 30
Portsmouth 16 28
The founder of the Right Result website told Arsenal Times "Basically it's all about the bad decisions in football matches and how the league table would look if the refs got it right more often. We use a combination of judgement by a panel and fans votes to decide on whether dodgy pens, offside goals etc should stand, and it seems to be going over quite well so far."
Well it certainly is going ok for the Arsenal. It just shows that it is not Wengerís eyesight that is the main problem.
Visit here