Rugby or Football? The Season Ahead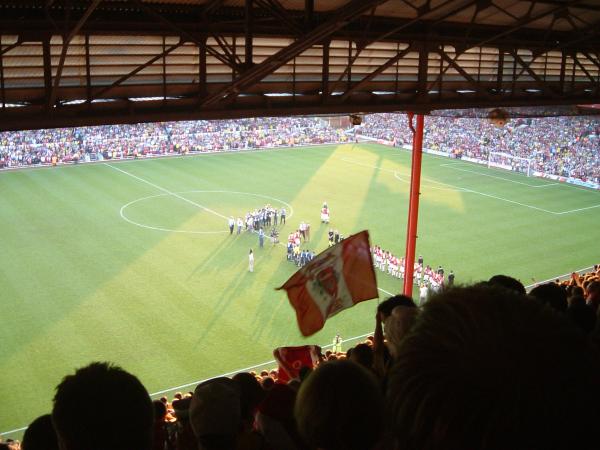 Flag
By AJ The Gunner
August 18 2006
Finally the 2006/2007 Season is just a few hours away from kicking off. With exciting new players having joined the band of foreigners plying their trade in the exciting English league AJ the Gunner asks what can we expect from the 20 clubs in the Premiership this season?
What type of football will we see?

While pre-season friendlies are never a yardstick of judging the games to expect, the Community Shield Game between Chelsea and Liverpool gave us a glimpse of how stronger each team has become. With the anticipation of the excitement and tension mounting what kinds of strategies will the club managers adopt in their bid to try and win silverware this season.
From my observations last season, I am of the opinion that last season we witnessed what I chose to call the "English Rugby Football League" where anything but free flowing/fluent football was observed week in week out. For some teams this approach to football became a way of survival in the top flight; while for some it was the quickest way to guarantee success; The desperation to conquer the English league, and Europe, and thus become the greatest team ever.
Some managers who in fact invented these approaches saw it as the way to bully teams like Arsenal all in the name of securing a victory. We must honestly agree that some of the approaches by teams like Bolton or Blackburn last season were damn right ugly, and no way near the way football should be played. How many times did we actually watch a game filled with breathtaking football where our hearts pumped with excitement? With Big Sam virtually bragging about this type of approach I canít help but feel apprehensive as to what kind of games to expect.
The sad part of this trend that gripped the EPL was that teams who didnít fancy the rugby style adopted a more boring and cautious defensive game [aka Italian seria A Style] where long balls into the defensive area of the opposition were practically the only form of attack. By and large the tackles got more brutal, as horrific injuries became the order of the day, while skills and flair were fast fading.
All sorts of schemes, including sick and questionable mind games, as well as blatant and unprofessional fouls went unnoticed by the FA. The League almost became so unruly that some players virtually got away with all sorts of actions all in the name of winding up their opponents to gain undue advantage during games. Sol Campbell [ironically now a pompey player] practically left the pitch against Portsmouth with a bloody eye and a broken nose. Who can forget the horrific tackle on Diaby that ended his season at Sunderland?
The English FA instead of trying to curtail the madness that was gripping the league imagined that Wenger was just "whinging" about these excessive physical approaches to the game due to Arsenalís inability to produce decent results against rugby bullies in the league. No one cried foul until the same measure was applied to the English mediaís blue eye wonder boy Wayne Rooney and all hell broke loose.
Crossing my fingers, I am hoping that Teams will do away with this rugby football and get back to the die-hard free flowing entertaining football we all love to watch. Also for the sake of fans that pay so much to watch their teams play.
Or must everyone cry blue murder only when an English mediaís favorite is at the receiving end of these vicious tackles? (If not perpetrating them himself. ED). Elbowing, kicking, shoving and body checking certainly donít belong in a football pitch and nor does diving and play-acting. [I am sure no one enjoyed Christianoís appalling diving skills during the world cup]
Can we expect another injury-plagued season of RUGBY FOOTBALL or an exciting heart pumping football season filled with matches made in Heaven? I wait in hope and wonder.