Is this the heaviest arse in football?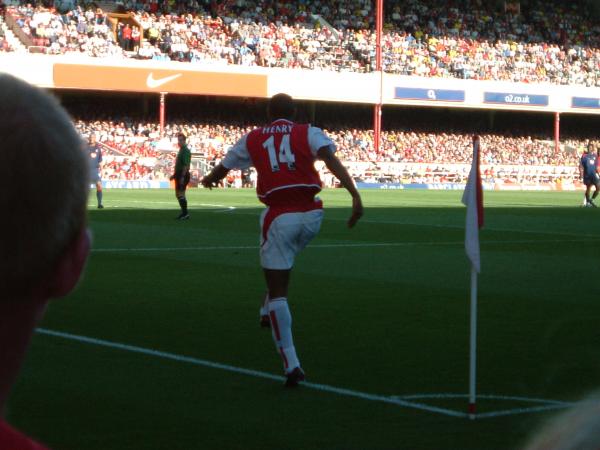 Captain
By Boris Mellor
July 31 2006
No, I am not discussing Sol Campbell here, but the entrance to the "Clock End" Bridge. The entrance is blockaded by giant concrete lettering to prevent players vehicles doing a runner at half-time.
Athough anyone who has seen the "Italian Job" may doubt the effectiveness of this ploy. I am sure a mini car could get through somewhere. But then which £100,000 pw footballer would be seen dead in a mini, perhaps a Humvee could batter its way through.
But I digress, its heavy arses we are contemplating here. The lettering proclaims Arsenal – which is good (could have been Emirates). This is probably the heaviest moniker in footballdom. Arsenal Times carefully weighed the first four letters (before the scales broke) and discovered they total 41.7 tons. A = 9 tons, R = 11.2 tons, S = 12 tons, and E = 9.5 tons. That's nearly 42 tons of arse, bad luck Lampard you are no longer a record breaker.