Player Ratings Arsenal v Leeds FA Cup 3rd Round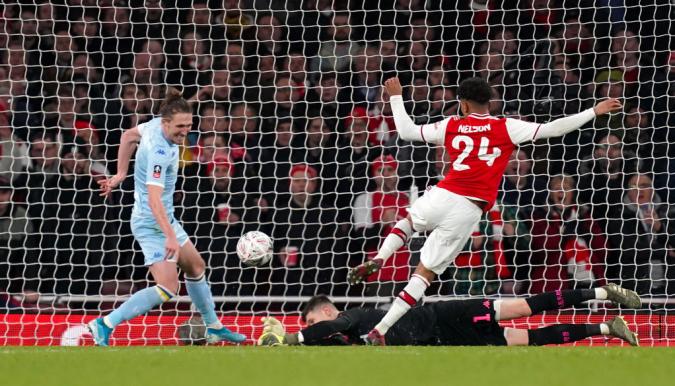 By Matt Sadler
January 7 2020
Real game of two halfs. First half was like watching Emery's 2019 Arsenal. Awful, absolutely no midfield and saved only by our keeper and the woodwork. Second half was a big improvement and what a moment for Hale End boy Reiss to win it!
RATINGS:
Martinez - 7. Very good in the first half.

Sokratis - 5. Didn't look comfortable out of position, particularly in the first half where we all struggled.
Holding - 5. Looked like a bloke who hadn't played since November. Rusty and so poor on the ball.
Luiz - 6. Pick of the defenders, but again after a sketchy first half.
Kolasinac - 6. Didn't see much of him in the first half but second half was better.

Guendouzi - 5. First half was abysmal but he came out much better in the second half.
Xhaka - 5. Again poor second half but better in the second.

Pepe - 6. Showed excellent feet but was often isolated or deeper than he would like to be
Ozil - 5. Hardly saw the ball in the first half but another who came alive in the second half.
Nelson - 7. Came alive at the start of the second half to score the winner, showing pace and direct running. Needs to look at his studs as he's always falling over.

Lacazette - 5. BBC gave him MOTM but I still think he looks so slow to get the ball under control or out of his feet.

Subs:

Martinelli - 7. Played just over 20 minutes and was much better then most of the players who started. Think he and Arteta will enjoy working with each other.
Willock - N/A. Not on long.
Saka - N/A. Not on long.