Pepe Wins the Day Player Ratings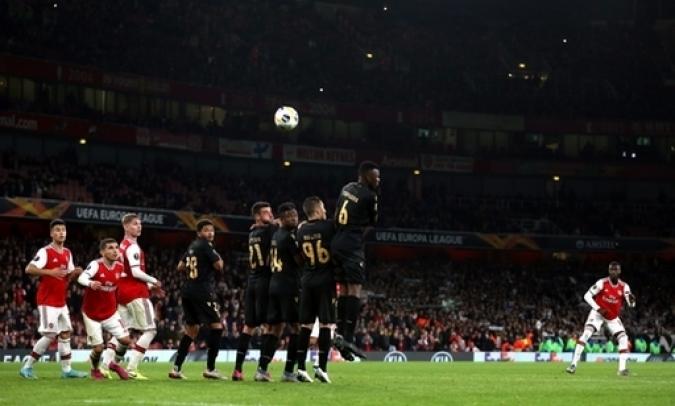 By Matt Sadler
October 24 2019
I would've felt relieved just to have got a draw out of that awful display but two excellent set pieces from Pepe spared Emery's blushes. Let's hope this is a turning point for Pepe as we really need a hero.
The performance itself was bloody awful. Looked like a bunch of players who didn't know what they were meant to be doing and weren't playing for the manager, though admittedly the starting team contained 5 players who are working their way back to full fitness.
Martinez - 6. Decent save in the second half.

Bellerin - 5. Some moments but clearly still not 100%.
Mustafi - 6. Thought he was okay.
Holding - 5. Better second half but first half I thought he looked off.
Tierney - 5. Again struggled at times but excellent cross for Martinelli's goal.

Torreiera - 5. Started in the role most of us would probably prefer to see him in and wasn't great. Second half he returned to this strange most advanced midfielder role and also wasn't great.
Willock - 4. Pains me to say it but he was poor.

Maitland-Niles - 3. Needs to have a long hard look at himself.
Smith Rowe - 6. Should've scored but otherwise I thought he was bright and used to ball well.
Martinelli - 7. Scored a great header and worked his socks off. Others should take note.

Lacazette - 4. Looked well off the pace. Rusty, needlessly caught offside and I was unimpressed with his play acting and constantly looking for fouls.

Subs:
Guendouzi - 6. Immediate improvement on our other midfielders. He is a winner.
Ceballos - 5. Has he ever taken a good set piece for us?
Pepe - 8. Bailed us out with two pieces of brilliance.
More discussion on ratings here