What Does Emery See In Iwobi Will He Fit In Consistently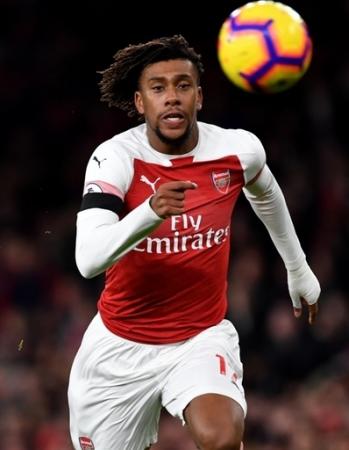 By Merlion
January 2 2019
Many of you may have noticed of Iwobi at Anfield MOTM performance in a wildly inconsistent Arsenal side. Here he was given the freedom to roam, with added responsibility as a creative playmaker and to link-up with Auba and Maitland-Niles.
In hindsight, it has been the presence of Ramsey and Ozil that prevented him from playing a free role with a licence to roam between lines and going flank to flank. His weakness is his goal-scoring mentality … perhaps like Patrick Vieira's lack of goals.

But what is needed is his energy, his directness, ability to hold the ball in tight situations, and the ability to dribble and deliver a telling cross or a through ball.

His glaring weakness is his lack of peripheral vision and a tactical brain that can see at a glimpse (like Ozil or Fabregas) the instant developing tactical situation on the pitch, and to spot a passing channel a split-second ahead of opponent to deliver a telling pass.
An instant glimpse through a thicket of bodies and legs on the pitch and instinctively spotted a passing channel is not easy. To achieve that players needs years of playing regularly together like the French Spine from 1998/99 to 2001/02 before Arsene Wenger won his 2nd title.

Meaning that it will take 3 more years before Alex Iwobi (Oh Christ I should live so long. Ed) develops into a world-class central midfielder by playing regular and consistently with the same set of players for the next 3 seasons. And it is up to Unai Emery to plan and plot with Mislintat to buy the players he needed to build a title-winning teams by 2021/22.

Alex Iwobi has shown us he can thrive when given the responsibility to play between the line as No. 10, with the freedom to switch flank with Aubameyang and Lacazette. Less we forget, Iwobi forms a lovely triangle with Kolasinac and Holding when both of them drove forward with the ball down the left flank.
An experienced Monreal and Kolasinac down the left flank will bring out the best in Alex Iwobi, who then has the freedom to cut inside with Aubameyang moving out to stretch the defence.

But all these will very much dependable on the Xhaka-Torreira double -pivot to protect the centre when Alex Iwobi roams between the lines with a quick-thinking and visionary Torreira that is so good at killing the ball with one touch and instinctively selecting the correct quick pass to an available player. With a speedy Iwobi receiving all these quick passes from Torreira, Iwobi will have that split second to decide to drive forward or to thread the ball to a quick Aubameyang down the flank or Lacazette in the centre.
Anfield gave us a glimpse of what Emery saw in Iwobi and what his future plans for Alex Iwobi.
Liverpool 5 Arsenal 1