Real Fight as Torreira MotM Player Ratings v Spurs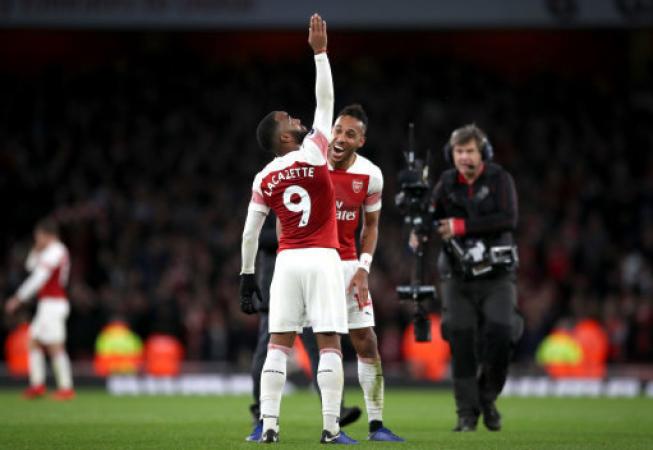 By Matt Sadler
December 2 2018
We flew out of the blocks, making a great start as Spurs couldn't deal with us, but we failed to extend our lead when we were on top and didn't react to Son's growing presence down our right side. However, we responded at half time, taking off our two weak links, and after weathering a Tottenham storm at the start of the second half, dominated the rest of the game and picking up a massive, and thoroughly deserved, derby win. Today we saw real fight and character, the likes of which we often miss.
RATINGS
Leno - 6. Poor on Spurs' equaliser. Good otherwise.

Mustafi - 7. Struggled with Son's pace in the first half, but otherwise played well.
Sokratis - 8. Gave away a needless free kick for Spurs' equaliser. Otherwise I thought he was class up against Kane.
Holding - 7. Gave Dean the chance to give them a penalty, which he really didn't need to do. Aside from that he played well.

Bellerin - 7. Looked really good in possession, especially under pressure in deep areas. Great pass for Aubameyang's second. Some poor giveaways towards the end let him down.
Xhaka - 7. Looked good earlier on before fading, but finished strongly. Booked so will miss Wednesday's game.
Torreira - 9. Monster performance throughout. Great goal as well.
Kolasinac - 7. I've not always been his biggest supporter but I think he's looked good recently. Got a lot of joy against Aurier.

Mkhitaryn - 4. Bang out of form. Presses well but doesn't look good on the ball at all.
Aubameyang - 8. Scored two, the second of which was beautiful. Lively and a willing runner.
Iwobi - 5. Lively. Got into good positions but wasteful. Fortunately it hasn't cost us.
Subs:

Lacazette - 7. Looked lively. Scored.
Ramsey - 7. Big impact with two assists.
Guendouzi - 6. Got involved. Looked good.

More discussion on ratings here