Laughing Stock Player Ratings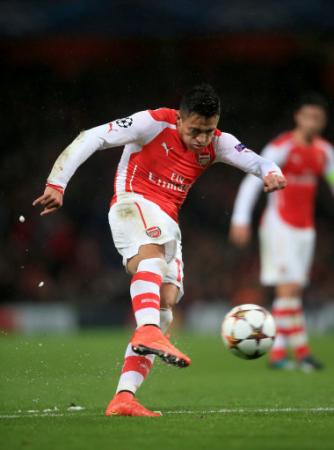 ITMA
By Eduardo
November 5 2014
Before this game Anderlecht's record away in Europe was played 15 lost 14, the one good result was away at PSG. At 60 mins Arsenal were three goals up, after another 30 minutes it was 3-3. Afterwards Wenger was full of wise words condemming his own team, but it is well known that the owl of wisdom flies at twillight. If Wenger was so aware of the risks why did he make the substitutes he did? How was it that Ramsey was left on? A player who now seems to think his position is alongside the strikers. It probably makes little difference in terms of finishing first, that was never on the cards, but lose to Dortmund and it means going to Turkey needing at least a draw. A win last night would have taken pressure off Wenger's already tightly stretched defence. So here we go same old same old struggle for second place and then go out at first knockout round. Lloyd George Knew my Father* should be the new club song. Anyway enough of me (Boris) and on to Eddy Ratings.
Szczesny 7 - couple of good saves, good handling, could do nothing about the goals

Chambers 5 - found it very tough
Mertesacker 6 - good for most of the game, but when pressure came on was missing
Monreal 5 - stupid penalty
Gibbs 6 - ok

Arteta 7 - was good, things went pear shape when he went off
Ramsey 3 - woeful

Oxlade-Chamberlain 7 - good goal, always a danger
Cazorla 3 - passenger
Alexis 7.5 - our best again

Welbeck 6 - worked hard, couple of efforts on goal

Subs
Flamini 5 - little impact
Rosicky n/a - no impact
Podolski n/a - no impact
(You forgot the manager -1. Editor)
* For my younger readers Lloyd George Knew my Father, Father Knew Lloyd George was a pointless repetitive drinking song, that one sentence sang again and again in a sonorous and profound manner.