Mata deal confirmed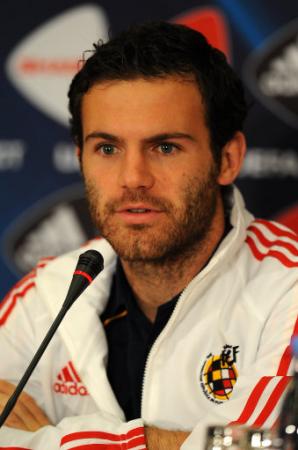 By dixon9
August 22 2011
Sky Sports News has announced that the deal for Valencia's Juan Manuel Mata has finally gone through. The transfer fee varies - depending upon which channel you watch or paper you read – between £23m and £26m (within a few days the media will no doubt add a bit more to this fee and cite his wages at the equivalent amount of clearing the debt of a third-world country).
Chelsea TV also confirmed that Mata was at the Bridge finalising personal terms on Saturday night.
I haven't seen that much of Mata, although he is described as a pacy, wide, creative midfielder (an unusual but desirable mixture) but perhaps not a winger in the traditional sense of the term as he tends to cut in when attacking (much like Malouda).
Mata will probably be 2-3 weeks behind in fitness compared to the rest of the squad so we may not see him on the turf of the Bridge against Norwich.
Mata is of course, a different type of player to Modric, so this transfer will not preclude the Modric deal going through. Modric has not been selected tonight to face Man Utd as "his head isn't right" according to Redknapp.
View a Printer Friendly version of this Story.
Mata deal confirmed
Discussion started by 50 Years Over 100 Years , 22/08/2011 10:54
50 Years Over 100 Years
22/08/2011 10:54
What do you think? You can have your say by posting below.
If you do not already have an account
Click here to Register
.
Samuel prince
22/08/2011 12:20
Hey villa boas,we all thank you for bringing the golden boy to our squard,teach him the role to play and we believe he will deliver for us,dont forget to look for luka modric in way.thank you blues for life.
carefree
22/08/2011 23:48
Wasn't we just crying out for this type of player for ages
F*ck it lets get Modric as well and win the damned league
---
Since 66
23/08/2011 22:10
ManUre is the last 30mins last night, look hard to stop (but it is early days)
---
Don't Gamble, Bet Risk Free
Mata: Why I turned down Arsenal and Spurs....
LINK TO QUOTES
---
"It is born out of hypocrisy and fundamental insecurity. There have been two kids on the block for the past 12 years. Suddenly, there is a third and that one is threatening to be more successful than the others and they donít like it." P Kenyon.