FA Youth Cup Semi-Final 2nd Leg v Liverpool LIVE from 7.45pm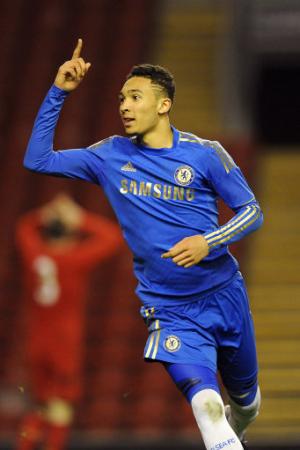 COME ON CHELSEA
By Since66
April 19 2013
Two clubs, two teams, two important matches this weekend for very different reasons. First tonight the U18s play their 2nd leg of the FA Youth Cup Semi-Final at The Bridge looking to secure a place in the final against Norwich City who beat Nottingham Forest at Carrow Road, 5-4 after a penalty shoot-out. Then on Sunday it is the return of Fatty to his 'beloved' Liverpool…. PLEASE LEAVE HIM THERE!!!
Chelsea lead 2-0 from the first leg at Anfield last week with two very late goals from Alex Kiwomya in a thrilling and entertaining game proving these youngsters play with no fear and are allowed to play free and expressive football.
THERE WILL BE LIVE UPDATES ON THE BOARD BELOW FROM 7.45pm and team news will be published as soon as it becomes available.
U18s coach Adi Viveash said of Kiwomya after last week's game, "In the 4th round at Charlton, Alex didn't start but he made a big impact coming on at half-time when we were in a difficult situation. He scored a fantastic second goal and from there he has gone from strength to strength.
"He is a major goal threat and has outstanding pace. I would like him to be a little more consistent from half to half.
"At Liverpool he was outstanding in the second half and first half he struggled to get in the game which sometimes happens with young players, especially forwards, but his two finishes were top drawer. The fact he is top scorer is a nice thing but it doesn't mean much because individuals shine in good teams."
Kiwomya has scored four goals in this season's Youth Cup.
COME ON CHELSEA
TWITTER: @WVOMChelsea