Mulligan: "I hold no grudges, neither does he"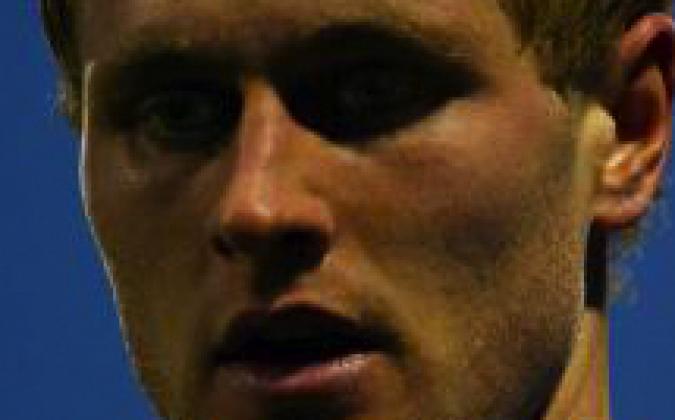 By Jack Nolan
June 21 2008
Gillingham striker Gary Mulligan has said he and manager Mark Stimson hold no grudges, following a season full of tension between the pair. The striker, who recently signed a contract extension at the club, spent a lot of last season watching from the stands after being dropped by Stimson.
Mulligan was one of anumber of players dropped by Stimson following The Gills' FA Cup exit at Barnet, and spent six weeks watching from the stands before being given another chance to return to the squad. However, following The Gills' thrashing at home to Crewe, Mulligan was again dropped by Stimson, and Stimson questioned Mulligan's effort off the pitch. However, Mulligan fought his way back into the side again to play part of The Gills' final few games of the season where he impressed.
Speaking to the Saturday Observer about being left out of the side, Mulligan said: "It was a bit frustrating really because there were times where I thought I shouldn't have been out and I was left in the stands. I just had to get my head down, work hard and eventually I got back in the team.
"I don't hold any grudges and neither does he so we're getting on fine. I just hope it stays like that."
Mulligan, who's high work ethic on the pitch made him a fans' favourite, spoke of his desire to stay inLeague One following the clubs relegation, however following a lack of firm interest, the twenty-one-year-old chose to stay for another year at least.
He said: "The club had an option on me and they took it up so I went home and spoke to my family, had alittle break and thought I would give it another go and see if we can get promoted.
"My agent was talking to a few League One clubs but at the end of the day there was nothing certain so I just went home, weighed up the options and at the end I decided to stay for here an extra year and give it another go."
Mulligan is yet to surpass double figures in a season in his short career, but first aims to establish a partnership with Simeon Jackson in pre-season. Mulligan said: "We'll see how pre-season goes, see who is showing and I think it more or less tells you thatif you are doing well in the pre-season games you'll start the season.
"I think Simeon and Io nly started about two games last year together and I thought against Leeds wedid well together so hopefully we can start the season off together, try and get a relationship going and hopefully score some goals."