Judgement Day for Gills at Elland Road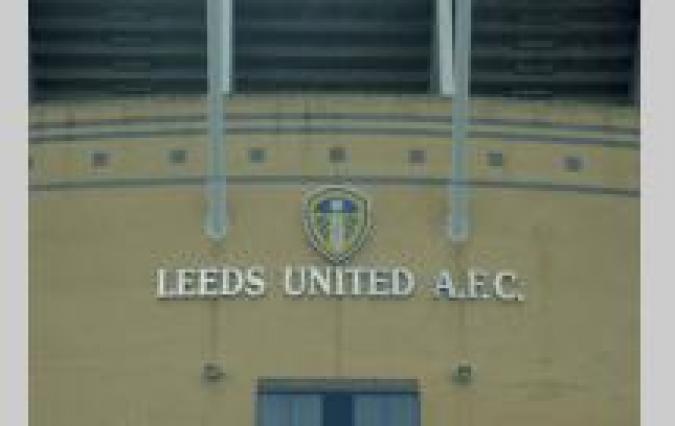 By Jack Nolan
May 2 2008
Gillingham travel to Leeds on Saturday knowing that even an unlikely win at Elland Road might not be enough to keep them up. Gillingham are two points off of Cheltenham Town and would need both Bournemouth and Cheltenham to lose and pull off a shock win in front of a sell out crowd at Elland Road.
Gillingham Team News
Adam Miller returns to the Gillingham squad having served his two match suspension for picking up ten bookings this season.
Meanwhile, Simon Royce and Barry Fuller are ruled out for The Gills' crucial finale.
Donnovan Simmonds has returned to Coventry City having completed his loan spell.
Leeds United Team News
Leeds' top goalscorer Jermaine Beckford is a doubt for the visit of Gillingham due to an ankle injury.
Alan Sheehan is suspended having saw red against Yeovil for a two footed challenge.
It is expected that Leeds manager Gary McAllister will rest some key players ahead of the play-offs.
Relegation Run-In
For Gillingham to stay up, Mark Stimson's men require Cheltenham to lose at home to Doncaster and for Bournemouth to fail in getting their seventh consecutive victory. A win for either of those sides would guarantee League Two football next season for Gillingham and even Cheltenham drawing would all but relegate The Gills, unless they somehow beat Leeds United by a six goal margin.
Pre-Match Views
Gillingham manager Mark Stimson:
"It's a must-win game and one the players should be looking forward to. We know what we need to do. It's going to be difficult but we've got a belief we can do it.
"I've had big games in the past where we have won a league, a cup and done the double but what's at stake here is to stay in the division. That's something we're desperate to do, so I'd have to say this is the biggest one."
Gillingam captain Andrew Crofts:
"After the Swindon result we thought maybe it was going to be over, butt he results meant we've been given an extra chance and it meant we were able to get over the disappointment of Saturday a lot quicker.
"With Oldham scoring late on, we feel that maybe it's meant to be. We could have been down but we've been given an extra chance and hopefully the other teams will slip up. It's going to be tough but we'll be positive. We've got to take the game to them and we have to win to stand any chance. We'll be going into the match in a positive frame of mind."
Leeds United Chairman Ken Bates:
"It is ironic that having voted to penalise Leeds, Gillingham find their fate in our hands on Saturday. It would be even more ironic if we win and are responsible for relegating them. Some might say it was poetic justice."
Stadium Info: Elland Road
Leeds United's Elland Road stadium has an all seated capacity of 40,204 and can hold up to 1,800 away supporters.
Away fans are located in the corner of the ground's South Stand, with not a great amount of legroom. Also, it has been said that the ground's stewards can sometimes eject supporters without warning for just swearing so it is advised that Gillingham fans are on their best behaviour when in the stadium.
View a Printer Friendly version of this Story.
Judgement Day for Gills at Elland Road
Discussion started by GFC Online , 02/05/2008 10:07
Its going to be a very hard game, but both Cheltenham and Bournemouth face big asks as well in Doncaster and Carlisle.

It would be amazing if we do manage to stay up but I personally am going in hope rather than expectation of a result at Elland Road, but that could work in our advantage that everyone expects us to go home as a League Two team.
TheLastWaltz
02/05/2008 10:26
Its going to be a very long journey back to Kent if we lose, but if we pull this off...bloody hell what a day that would be!

I think Scally though going on National Radio again talking about the deduction has done us no favors whatsoever, Leeds now have something to play for which is revenge against Scally.
Leeds Quej
02/05/2008 14:28
Dont give up yet guys. Macca has already said that a few fringe players will be getting a run out so you will be playing a weakened side.

Have Fun!
Blue&WhiteArmy
02/05/2008 19:23
I really am dreading tomorrow...god knows why I am going on a 6 hour coach journey to watch us get relegated to League Two for the first time in 12 years!

If we do pull it off though...
Had it not been for your muppet chairman, we would no doubt have let you have the win tomorrow. Sorry as I am for you Gills fans, I hope Scally wakes up on sunday facing League 2 and administration with no hope of attaining a CVA. If your club has to change ownership before getting the 'golden share' you will have to drop down another league as well. Conference football is quite watchable though