Interesting Day: Hulk? Cavani? Moses?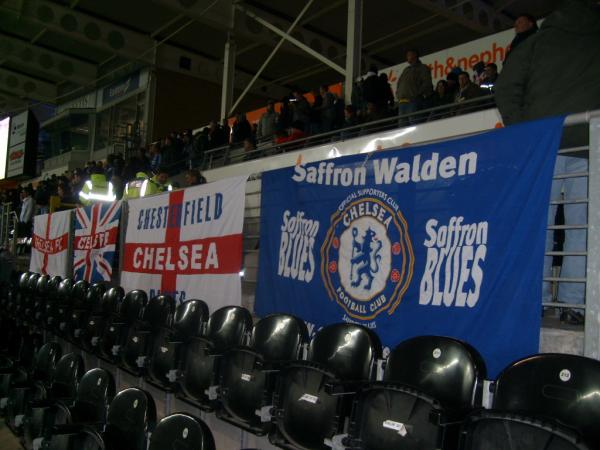 By Since66
August 10 2012
No in-comings, but two out-goings. Celebration's for Ryan Bertrand, Champions League winner and Olympic footballer and one of four named in the England squad for next week's friendly against Italy who themselves have pulled off a few surprise call-ups.
Firstly, Ben Gordon a perennial loanee, has joined Birmingham City on loan until January 7th 2013.
Ben was a Scottish Cup winner last season with Kilmarnock and before that he was on loan to Scunthorpe United.
Second one out is Romelu Lukaku who has joined Steve Clarke at West Bromwich Albion for a full season loan – a surprise choice of clubs, as Fulham looked the favourite to take the youngster down the Thames.
Already for me, Lukaku is an enigma.
He looked spectacular against Seattle in the first of the four match tour of America where he scored twice and looked like someone who could really challenge for that starting centre-forward role.
But as the tour progressed, Lukaku regressed and eventually ended-up as a bit part substitute against Brighton in the 3-1 defeat last weekend.
Congratulations to Olympians and especially to Ryan Bertrand, who today was called up to the full England squad and to Danny Sturridge who recovered well from meningitis to score twice for Team GB.
Why the hell the FA has arranged a friendly a few days before the BIG kick-off next week, is well beyond my comprehension and logical thinking!!
Super Frank is welcomed back to Hodgson's fold and Gary Cahill, who missed Euro 2012 with a fractured cheek is the fourth member of the 2012 FA Cup and Champions League winning squad.
So with Lukaku off to the West Midlands, Chelsea are left with Sturridge, Torres and at a push Lucas Piazon, so does that mean Cavani or Hulk or both are on their way and what about Victor Moses?
At the time of writing, Moses is all signed and sealed, but yet to be delivered!
2012 FA CUP WINNERS, 2012 CHAMPIONS LEAGUE WINNERS
TWITTER: @WVOMChelsea
View a Printer Friendly version of this Story.
Interesting Day: Hulk? Cavani? Moses?
Discussion started by 50 Years Over 100 Years , 10/08/2012 21:34
50 Years Over 100 Years
10/08/2012 21:34
What do you think? You can have your say by posting below.
If you do not already have an account
Click here to Register
.
imasemwontup@yahoo.com
10/08/2012 23:56
i tink we dont need Hulk bt if u ask me betwin Cavani nd Moses, i wud hv prefer d 2 guys, bt if we ar requestin 4 one of dem, i will pick Cavani, i tink is better dan Moses........
Ighagbon f. Peter
11/08/2012 08:06
Cavani wil be better sign for chelsea nt Halk.
Pedro SS
19/08/2012 01:28
Iam a fc porto fan and i sincerely think that cavani or moses would be great signings for chelsea side hulk is valued 100M simply cas porto does not whant to sell him.
The only problem here is the player wishes....and demands!!!

I think fcportos administration does not understand nothing about football cas we dont have tv in portugal!

And i think we always sell @#$%& like mourinhos, pepes, bruno alves, meireles, carvalho etc cas we only bye @#$%&... we are ignorants....