CPO - Vote the Right Way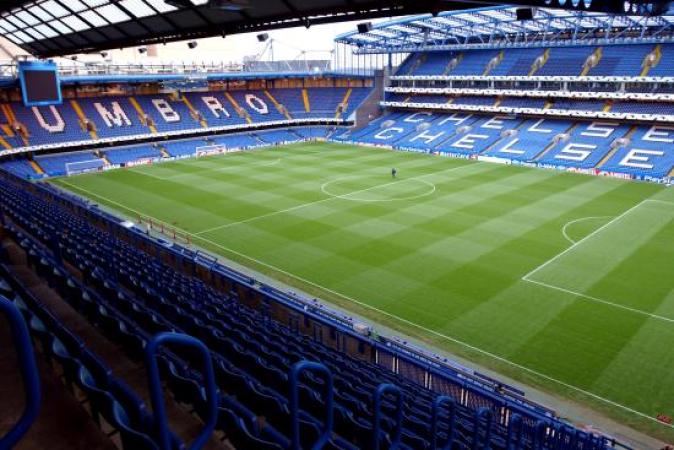 VOTE NO!!!
By Since66
October 5 2011
Stamford Bridge has been my home for over 40 years, Stamford Bridge has been the home of MY club since 1905, and on Monday the hierachy in the boardroom dramatically announced that they want to buy back 15,000 shares owned by the Chelsea Pitch Owners (Chelsea fans) therefore taking 100% control of Chelsea's name, the stadium and the right to decide on the playing future/location of the team.
WHO ARE CHELSEA PITCH OWNERS
The Chelsea Pitch Owners (CPO) was created in 1993 to protect the club, pitch and stadium from falling into the hands of property developers once the battles with Marler and Cabra Estates -almost taking Chelsea Football Club into oblivion - were won.
WHY HAS THIS ANNOUNCEMENT BEEN MADE NOW ?
A lot of fans are suggesting that Chelsea have already secured a site and once the voting of the CPO at the end of October is complete and Chelsea 'get' their way, these plans will be announced.
The club have said that a new stadium will have a minimum capacity of 55,000 (WOW, WHOOPEE DO, more prawnies and JCLs) and at least 10% of the new capacity will be made available to families and supporters under 21 years of age.
The campaign for discounted tickets for 16-21 year olds has been a burning issue for a number of years, but with a current capacity of 42,000, Chelsea has always claimed that they cannot or will not more-like offer 16-21 discounted rates at Stamford Bridge.
The board also announced that ANY move will not take place before 2020 UNLESS a new site is found within a three-mile radius of Stamford Bridge.
Suspicious, certainly is!!!
I am not a CPO.
I could never afford to buy a share, but that doesn't stop me from wanting the CPOs to vote in the right way and it will not stop me from joining the fight to stay at Stamford Bridge in the light of the board's dramatic and suspicious announcement.
However if the move did happen, let's get over it and get on with it very quickly, after all NO-ONE is bigger than the club!!
I understand times are changing and football is big, big business and the game is all about money but Chelsea need to make sure they DO NOT alienate the 'hardcore,' the real fans, the singers in their decision making process, otherwise what is the point of having a minimum 55,000 capacity stadium, full of 'prawnies?'
Chief Executive Ron Gourlay comments on the announcement really proves that the man is completely out of touch with the reality of being a Chelsea supporter (and has his nose stuck right up Mr A's 'where the sun doesn't shine)!!
He said, "I am sure all Chelsea fans have enjoyed the football and success we have witnessed at Stamford Bridge since 2003 and Chelsea Football Club are determined to ensure that the club continues to compete at the highest level of world football.
"We continue to look at options for expanding the Bridge and I should be clear that we have not identified a site for a new stadium elsewhere."
COME ON CPO - VOTE THE RIGHT WAY!!
TWITTER: @WVOMChelsea
View a Printer Friendly version of this Story.
CPO - Vote the Right Way
Discussion started by 50 Years Over 100 Years , 05/10/2011 05:26
50 Years Over 100 Years
05/10/2011 05:26
What do you think? You can have your say by posting below.
If you do not already have an account
Click here to Register
.
paulB old Northstand
05/10/2011 06:24
the right way is to disband CPO as it is no longer needed!
Steve D WSL
05/10/2011 09:25
I am a CPO who will try to be at the meeting on the 27th october, as to some degree we now represent the true Chelsea fans quite uniquely.
However I am in two minds, firstly like every true blue i want to see my team take to the field at Stamford Bridge for the rest of my days. Secondly I do not want to stand in the way of the progress of the club I love, if moving IS the right thing to do.
I am truly grateful to Mr for all he has done.
So here's the thing why do I have this gut feeling that we are not being given the true or full facts, the 2020, 3 mile issue is of grave concern to me and the wording leaves me feeling an agenda is already set, it takes a long-time to move to a new stadium and 8 years in those terms are nothing.could we find ourselves having a stadium miles away from our spiritual home and fan base.........come on Chelsea come clean and allow those who bought shares, with only the intention of protecting a club we ALL love, a chance to make that decision one based on all the relevant facts and not just the emotional talk of holding the club to ransom.
A lot of clubs have moved succesfully to new grounds and I accept that the chance to stay in the elite is one we should support. Two things concern me, what happens in 2020 and beyond and what happens if Roman is no longer owner. A simple couple of clauses need to be inserted if either of these conditions occur...it goes back to the CPO for a vote. If the location is within 3 miles it sounds good and we should go for it, although white city is not our 'manor'. After 2020, if it was just off the A3 down to Guildford it would be great for me but I would feel wrong for the club. We are a London club. If something happened to Roman, all bets are off!
El Fenomeno
05/10/2011 14:40
If the board at Chelsea come clean and lay out exactly what their plans are then the CPO's will be able to make an informed decision and vote accordingly. Until that happens I think they should be told to go whistle 'Dixie'. RA has ploughed huge amounts of money into the club and quite obviously has more plans however his band of helpers appear to be doing what they think is best. Well I'm sorry the likes of Buck, Gourlay, Greenbaum etc. better think again. They have ridden rough-shod over what most Chelsea fans want, they have alienated thousands of young would-be Chelsea fans with their pricing structures, they got rid of a Chelsea stalwart for no apparent reason, and now they want the protectors of Chelsea FC to hand over the keys to the ground, they can KMA.
Maybe when they come up with their plans they could put the un-interested corporates in a gantry at the highest point in the stands as they had at the old Wembley, preferably behind one-way glass so that we don't have to see them,...........for starters.
KTBFFH
Since 66
05/10/2011 15:24
Trust Chelsea
SAY NO CPO CAMPAIGN
Spread The Word and Make Every one Aware
---
Don't Gamble, Bet Risk Free
Excellent piece!
Can you imagine parking your car or getting off the tube at Fulham Broadway, West Brompton, Earls Court....walking across and up the Fulham Road...no smell of onions in the air, no hustle and bustle, no prgramme sellers...and as you reach the gates of Stamford Bridge.................
THERE IS NO STAMFORD BRIDGE THERE!!! JUST A COMPLEX OF POSH FLATS THAT COST AND ARM, LEG AND A LUNG TO BUY! Full of Toby's, Tarquin's and Tabitha's....(no doubt all sons and daughters of bankers enjoying their ill gotten gains!). Heart in your mouth....emotion welling up... It really would be a horror story that I just don't want to contemplate.
Unfortunately, we are 10-20 yards inside the Borough of Hammersmith and Fulham and the council have been notoriously uncoperative since the Bates days (but would Kensington and Chelsea have been any better?).
THEY HAVE WANTED US OUT OF THERE FOR DECADES.
You only have to walk around the immediate Fulham Road area nowadays to see all the old pubs that have been made into brassires and eateries, wine bars.... They want the area to become Kensington....Sloane Square....Once we are out of there, certian councillors will no doubt be mysteriously richer.
To be fair to Roman and the rest of the suits, they seem to have made a lot of effort to get the council to let us expand the Bridge....,and its not just the council but Bates could help by letting Roman buy out his apartment in the hotel and then knock it down...?
Have the board reached the end of their tether with the council and given in...found another site? It would seem so. This is not a new story of course but its very different this time around with the quotes coming from Buck and co...an admission that something IS afoot this time around.
I can understand the clubs wish for greater capacity and all the ramifications of that with regards to finance...But what would the new ground be like? A souless, clone bowl like so many others? No improvement in ticket prices after all? Would match days be like going to a "Half-Chelsea" with no Stamford Bridge? Could they do something to maintain something of the original Bridge?
So many questions and without seeing the final result very difficult to come up with the answers.
One thing is for certain...I don't think I would be capable of walking past that section of the Fulham Road if we weren't there anymore.
---
"It is born out of hypocrisy and fundamental insecurity. There have been two kids on the block for the past 12 years. Suddenly, there is a third and that one is threatening to be more successful than the others and they donít like it." P Kenyon.
Edited 2 time(s). Last edit at 2011:10:06:06:53:50 by dixon9.
Since 66
06/10/2011 17:31
GILES SMITHS THOUGHTS
There are too many memories in and outside the ground to consider should we move.
UP THE CHELS
---
Don't Gamble, Bet Risk Free
Chelsea since 70
16/10/2011 00:50
Having just received my ballot paper after 3 phone calls to receive it my mind is made up to vote no my thinking is Chelsea fc is just another money making scheme to the suites did they want to know us in division 2 i think not if we move home i hope fc chelsea forms for the real fans the plastic fans can then pay £100 a ticket to line the Russians pocket mean while we can go back to our roots and build some atmosphere again.
Since 66
18/10/2011 10:50
The Say No CPO has made a counter offer to Chelsea which they have completely rejected.
---
Don't Gamble, Bet Risk Free