Brown: "He's the worst manager I've played under"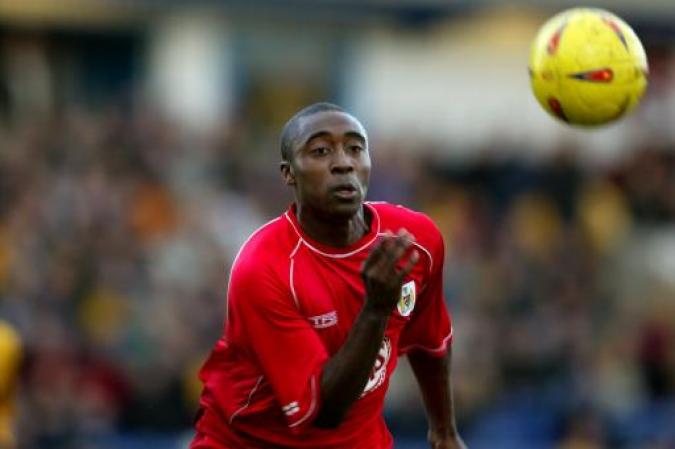 By Jack Nolan
July 2 2008
Former Gillingham player Aaron Brown signed for Lincoln City last week, and in an interview with the Lincolnshire Echo, the winger let rip at former Manager Mark Stimson. Brown, who failed to impress management and fans with his performances, accused Stimson of having 'shocking' man management skills.
Brown isn't the first player to criticise Stimson through the media, earlier this year Craig Armstrong also accused Stimson of having poor man management skills. Speaking to the Lincolnshire Echo, Brown said:
"I played the first five games for Mark, but then he made excuses to getme out of the team, then made them to me about why I wasn't playing," said the former Swindon winger. However, it was rather obvious to Gills fans why he was out of the team, he's performances were sub-standard at best.
Brown continued:
" When somebody doesn't want you in the team and they are the manager, they can do whatever they want. 

"Being out of the team was not so much of a problem, it was just the fact I was treated like I was a 'leper'.

"For instance, I remember one day he pulled me and another player aside and told us we would not be training with the first team or the youths.

"So I said, 'what are we supposed to do then?' He said 'you can do what you want'. So, in the end, myself and this player just stood in a field.

"I was like, 'well, this just isn't football, it's ridiculous'. 


"Don't get me wrong, from a coaching perspective and what he does intraining with the players, he's very good at what he does.


"But his man management, in terms of the way he treated myself and the other lads who are still contracted there, was just shocking.
"How he handled 10 people was an absolute disgrace.
"In that respect he's the worst manager I have ever played under in my entire career.

"In every football club there is going to be a player who does not geton with the manager, which is why you need man management skills.
"You can't keep everyone happy and I was one of those players. 


"But you can still treat them like professional football players and I think that simply did not happen.

"It affected me and, mentally, I wasn't there because I knew I would be training with the youth team. 


"This is no disrespect to them, but it's hard to give a 100 percent when you are with the kids
"It got to the stage when I even had to phone Nick Cusack at the Professional Footballers' Association to ask him if I could join in training with the lads.


"I hope Nick sees this interview because he knows I'm not lying. 

"When he phoned Mark he agreed, but he had me in training onSaturday mornings at 8.30am with the physio. I trained more with the physio in the last six months at Gillingham than I did with Mark and I wasn't even injured.
"I wanted to find out just what the problem was, but he was just evasive, When you are not getting a satisfactory response, I knew there was no point in going to see him. 


"Strangely, it got to the point when I went back in at the end of the season and he told me I was in his plans. If I wanted to stay I could have done, but I couldn't understand why he said that after making me train with the youth team for six months. He asked what I wanted to do next season, and I simply told him I never wanted to play for him ever again."
Former manager Ronnie Jepson signed Brown from rivals Swindon, another club he had a dispute with, but despite a promising pre-season he failed to impress in the league. Then, following The Gills' abysmal performance at Barnetin The FA Cup, Brown and several other senior players were dropped by Stimson. Brown was given another chance to prove himself in the Johnstone Paint Trophy Area Semi-Final against MK Dons, but he once again failed to impress.
In total the 28-year-old winger made just 13 appearances for The Gills, and now links up with former Gillingham striker David Graham and Gills favoriteIffy Onoura at Sincil Bank.
Meanwhile, Craig Stone has signed for Ebbsfleet UTD following his release from Gillingham.