Victoria Park - Home of Hartlepool United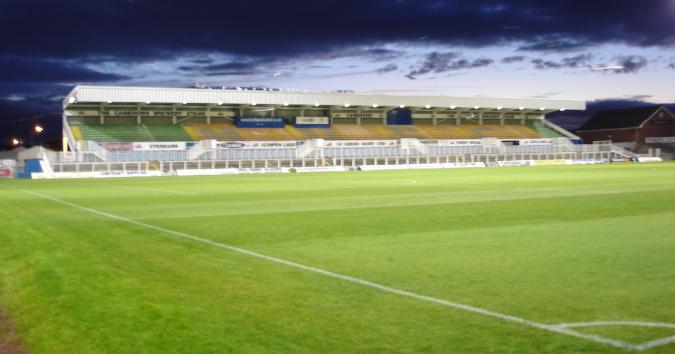 Home
By Albatross
November 7 2005
Home of Hartlepool United ever since the club was formed in 1908, Victoria Park was originally named the Victoria Ground, but was renamed a few years ago to reflect the considerable changes that had been made to update facilities and at the same time improve the club's image.
Getting There
For those arriving by car, the easiest way for most to get to the ground is to take the A689 into Hartlepool (from A19 or A1). This will take you all the way into the town, and simply by carrying on towards the Marina you'll be able to find somewhere to park, eat and drink just ten minutes or so walk away from the ground. Don't park on Asda or the Retail Development though as you might get clamped - head up to the top, around the roundabout, and then park close to the Historic Quay.
There's a cinema, some large stores and plenty of fast food outlets in this area. The Jackson's Wharf Pub, a regular haunt for home and away fans, is also located here. Closer to the ground, the Corner Flag (Supporter's Club) often lets non-members in for a small cover charge, and there are plenty of other pubs locally. The Mill House is the nearest, next to the sport centre to the west of the ground.
Hartlepool Railway Station is also about ten minutes walk from the ground (just turn right as you come out of the station) and is on the line between Newcastle/Sunderland and Middlesbrough. National Express run coaches, and there are plenty of local Bus Services too.
Ground Guide
If you're approaching from the Town Centre, the first part of the ground you're likely to reach is the Expamet Town End. A traditional covered terrace behind the goal, it's one of the most popular areas for home fans. Looking from the Town End, on the right of the pitch is the Cyril Knowles Stand, a modern stand that also contains the Family Enclosure; on the left of the pitch is the Camerons Brewery Mill House Stand - a largish stand with a terrace running the full length of the pitch in front of it. Directly opposite is the Rink End, a covered area that seats about 960 away fans. The Corner Flag is on the corner of the Mill House Stand and Rink End, while the Club Shop and Offices are at the corner of the Rink End and Cyril Knowles Stand. Overall capacity is about 7600.
More Hartlepool Utd headlines