Annual report shows Pools would be dead without IOR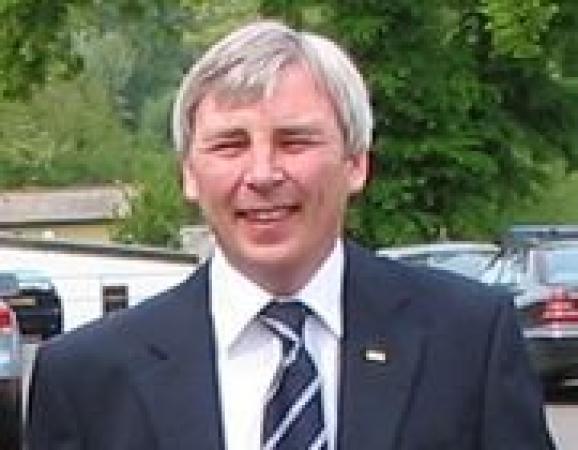 Ken H - sugar daddy
By Charlie Summerbell
December 9 2009
Hartlepool Unitedís existence and relative financial health is all down to the clubís owners IOR, who have pumped more than £10m into the club since becoming involved at Victoria Park. At a time when many clubs are facing severe financial difficulties, many of them having points docked for going into administration, it is once again clear that without IORís backing, Pools might not even exist. But chairman Ken Hodcroft indicates in his annual report (reported in full on the club website) that this life-saving support is likely to continue for the foreseeable future.
However, sugar daddy Ken has issued a warning on the long drawn-out negotiations with Hartlepool Council over the sale of Victoria Park back to the club.
He says the council needs to realise that the club does not have unlimited patience in this respect. Does that mean IOR might yet consider moving out of the Vic if they can find the funds for a new stadium?
In 2008, IOR "invested" £1.1m in the club to take the total beyond the £10m mark. The turnover during the year was £3.3m, which showed an increase of 35% over the previous year.
This was largely down to the success in cup competitions, particularly the FA Cup where Pools reached the lucrative fourth round and picked up cash not only from the prize fund, but also for television rights.
There will be no such bonus this year after Pools' poor showing in the knockout competitions, and with gates looking poor the cashflow does not look healthy – a situation which has prompted the chairman to say that the gates do not bode well for the future.
He is happy with the progress being made on the pitch, where Pools have a wage bill of just over £2m a year – above the recommended salary cap.
The lengthy report shows that football, even at the level Pools play at, is not cheap, but it provides evidence to show that the weird thinking of some fans who demand that Hodcroft and IOR get out as soon as a few results go wrong couldn't be further off the mark.
View a Printer Friendly version of this Story.
Annual report shows Pools would be dead without IOR
Discussion started by The Box of Kippers , 09/12/2009 10:55
The Box of Kippers
09/12/2009 10:55
What do you think? You can have your say by posting below.
If you do not already have an account
Click here to Register
.
I can understand why sometimes the fans get on IOR's back. Examples being why was no full explanation given to the sudden sacking of Neale Cooper when he was arguably the best gaffer we had and also why was Martin Scott allowed to stay in charge for so long?

Having said that, those are just the sort of bar-room debates that go on with all football fans at any club. The fact is that IOR have been a godsend to Pools. They have turned us into a regular L1 club rather than a struggling L2 outfit and they have done it sensibly. They haven't gone out of their way to spend silly money and have kept within a reasonable restraint.

I shudder to think what could have happened to us if Garry Gibson had stayed with the club. Our local derby would probably have been against Billingham Town.

The only thorn is the ground ownership. At first I was sceptical (I remember all too well what happened at West Rugby Club) but I think we have to trust IOR on this one. They have put too much money in to sell us down the river.
SportNetwork HQ
09/12/2009 13:03
Completely agree with the comments about IOR. Our gates at the moment are about 3,250 so we'd be lower than Darlow if it wasnt for their input.
Rift House
09/12/2009 13:09
The secrecy about Cooper (and Newell) was annoying, and so was the delay in getting rid of Scott.
The PR at the club is not the best and plays a part in the poor gates - keep people informed and they will feel more involved.
But if IOR pay the money, they get to call the tune, and some things are possibly a bit too dodgy to publicise.
More Hartlepool Utd headlines