We're making changes to our Pools website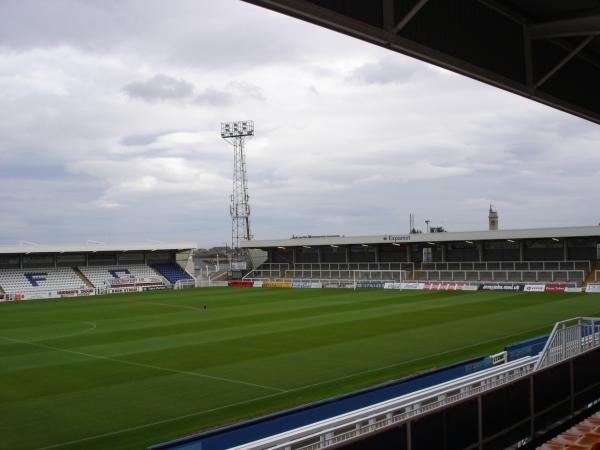 By The Editor
July 7 2009
In a move that will send shock waves through the online fanzine world, PoolsOnline is having a relaunch, with a new name, a new image, a new outlook and new contributors. Hartlepool United are moving into their second 100 years, and at the same time PoolsOnline is moving into its own new era by changing its name.
Our new name will be The Box of Kippers, a fragrant title that will bring back memories of one of the most famous transfers in the club's history.
It's alleged Pools signed a player from Workington for a box of kippers and £10, a tale so attractive that former Pools player and manager Keith Houchen gave his biography the title "A Tenner and a Box of Kippers".
In places, it wasn't a bad book, apart from the vitriolic attacks on Pools fans who had the temerity to show dissatisfaction in the traditional manner when Houchen's team was doing badly.
As a result, he appeared to decide that ALL Hartlepool fans are bitter and twisted, and wrote (or, his ghost-writer did): "There are a lot of nasty people who support Hartlepool. There are several hundred nice, proper people, but the majority of them are nasty people. There are more of them at Hartlepool than elsewhere – without a shadow of a doubt."
Strange that, coming from somebody from Middlesbrough who married a Hartlepool lass.
Anyway, because we plead guilty to booing Houchen's team, for the simple reasons that they were piss-poor, we must also now admit that we are amongst the majority – the nasty people of Hartlepool.
But we do know at least one person from the town who is NOT nasty.
We just can't remember who it is at the moment.
It certainly isn't Clarence Rode, our main contributor last season, who has accepted a job "upstairs" before we told him that our new suite of offices is in a bungalow, but he will still be writing on the site occasionally.
Joining him will be a string of talented writers poached from some of the country's top publications, NOT including the Hartlepool Mail, the Northern Echo and the Evening Gazette.
No press box would be complete without a token female nowadays, of course, and our very own Steff Jelling will be providing a regular look at footy in general, and Pools footy in particular, from a lass's point of view.
And while the site is primarily about Pools, another of our new recruits, Jack Wardson, will be taking a regular look at what's going in at other clubs, particularly our wonderful neighbours the Smoggies, the Mackems, the Barcodes and the Quackers.
If you want to contribute, you can use the message board, or get in touch with us and we'll conduct a rigorous interview and aptitude test to see if you come up to our exacting standards.
Meanwhile, watch this space for a look from a slightly different angle at what's going on at the Vic.
View a Printer Friendly version of this Story.
We're making changes to our Pools website
Discussion started by PoolsOnline.tk , 07/07/2009 16:26
PoolsOnline.tk
07/07/2009 16:26
What do you think? You can have your say by posting below.
If you do not already have an account
Click here to Register
.
SportNetwork HQ
08/07/2009 15:28
Good stuuff mate. Be nic eto have a bit of banter witjout the vitriol.

All I can say to Houchy is that "what is goog to give should be good to take."

Still if he wants to show himself up then thats up to him.
More Hartlepool Utd headlines