The latest rumours and speculation at the Vic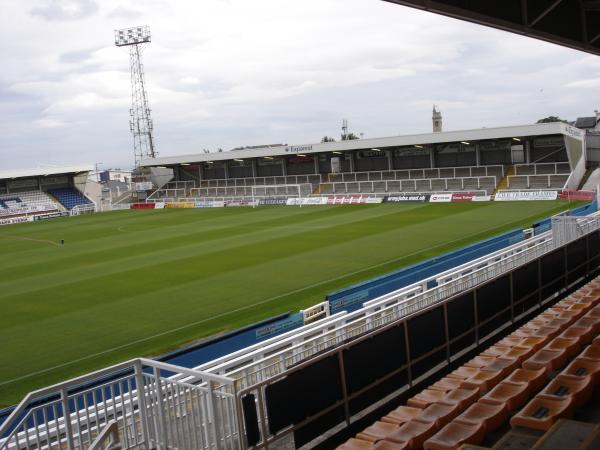 By Clarence Rode
July 20 2007
Watch this space for all the latest gossip and rumours concerning Pools, the players, the team, the management and anything else blue and white. It may not be true, but if they are talking about it on the terraces or in the seats, in the pubs and clubs or in the streets, there's a chance it will appear here. On the other hand, it might not ...
If you've got a rumour, please post it on the message board.
How the ratings work:
| | |
| --- | --- |
| 10 | So true, it actually happened |
| 9 | Almost true, and still might happen |
| 8 | Almost true, but didn't quite happen |
| 7 | Could have been true, but an agent buggered it up |
| 6 | Should have been true because we needed it to happen |
| 5 | Might have been true |
| 4 | Worth a try |
| 3 | Substitute for the club saying nowt |
| 2 | And pigs might fly |
| 1 | Never in this world |
MOST RECENT RUMOURS FIRST:
• Wih the January transfer window looming, the latest on exits from the Vic says that Michael Nelson is taking his new hair do to Leicester (or is it Watford?), while James Brown is going to at least six Championship clubs, with Norwich leading the race for him at the moment. Hopefully Glen Roeder will be told he can naff off after his threatened outburst over Paul Stephenson's move to Carrow Road.
Rumour Mill rating - 5
• Danny Wilson made his own way home from Hereford after the FA Cup defeat because he was so angry, and that's why Ian Butterworth spoke to the media. For the thickos who didn't notice, Butterworth does sometimes do the talking, and he drew the short straw this time. Can't imagine Wilson getting a service bus outside Edgar Street and asking how many times he needed to change to get to Chesterfield.
Rumour Mill rating - 1.
• According to some, Antony Sweeney is on his way in January, because he's fed up of the reserves. But he's better than Willie Boland, and at least provides an extra dimension in midfield.
Rumour Mill rating - 5.
• It now looks as if there probably is a "must-play" clause, or maybe a "must-be-in-the-squad" clause in Antwi's contract (see below).
Rumour Mill rating - 10.
• One nifty little talking point making the rounds after half a dozen League One games was that Pools defender Godwin Antwi, on a year-long loan from Liverpool, has a "must-play" clause in his contract with the Premier League club, because Rafa Benitez doesn't want him messing about in the reserves. Presumably this was put about by people who think he isn't up to much.
Rumour Mill rating - 1.
• It's all been fairly quiet, rumour-wise, since the season started. But the longer players like Ben Clark and Joel Porter are left out of the starting line-up, the more chance there is of rumours starting about them. The latest on Clark is that when asked by a fan if he'd fallen out with the management over his lack of appearances, he replied: "Not yet."
Rumour Mill rating – 5.
• A quartet of great rib-ticklers in the build-up to the AZ Alkmaar pre-season friendly: Pools to sign Jody Morris (ex-Chelsea and Leeds), Michael Nelson going to Accrington Stanley, Leeds to sign Andy Monkhouse from Pools when they are out of administration and Pools turn down half a million from Glasgow Rangers for James Brown.
Rumour Mill rating (for all four) - 2
• Fans who travelled to Holland to watch Pools in their two pre-season friendlies there reported that freed Boro striker Malcolm Christie was seen taking part in training sessions at the Dutch FA academy. But later reports suggested it was Ali Gibb ... with a new beard.
Rumour Mill rating - 2.
• The word that swept through the crowd when Pools played Newcastle in their pre-season friendly at the Vic on July 17 was that Michael Nelson's absence was explained because he was about to sign for Sunderland for a million quid. In fact, he was still recovering from a knee injury and Danny Wilson didn't want to risk him.
Rumour Mill rating - 3.
More Hartlepool Utd headlines