Jones Does It His Way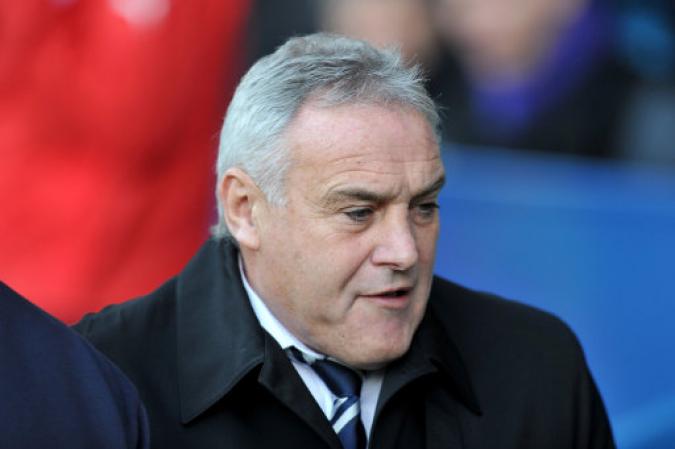 By Mill House
February 9 2017
Dave Jones looks very likely to select new forwards Andrew Nelson and Louis Rooney as he looks to stamp his authoirity on a side which should have given him his first win last week ... Read more at: http://www.hartlepoolmail.co.uk/sport/football/hartlepool-united/hartlepool-boss-dave-jones-has-faith-in-youth-1-8378721 The Pools boss made three signings in the January window – keeper Joe Fryer and attackers, Andrew Nelson and Louis Rooney. Read more at: http://www.hartlepoolmail.co.uk/sport/football/hartlepool-united/hartlepool-boss-dave-jones-has-faith-in-youth-1-8378721 Dave Jones believes his decision to go for young signings at Hartlepool United will bear fruit. The Pools boss made three signings in the January window – keeper Joe Fryer and attackers, Andrew Nelson and Louis Rooney. Read more at: http://www.hartlepoolmail.co.uk/sport/football/hartlepool-united/hartlepool-boss-dave-jones-has-faith-in-youth-1-8378721 Dave Jones believes his decision to go for young signings at Hartlepool United will bear fruit. The Pools boss made three signings in the January window – keeper Joe Fryer and attackers, Andrew Nelson and Louis Rooney. Read more at: http://www.hartlepoolmail.co.uk/sport/football/hartlepool-united/hartlepool-boss-dave-jones-has-faith-in-youth-1-8378721 Dave Jones believes his decision to go for young signings at Hartlepool United will bear fruit. The Pools boss made three signings in the January window – keeper Joe Fryer and attackers, Andrew Nelson and Louis Rooney. Read more at: http://www.hartlepoolmail.co.uk/sport/football/hartlepool-united/hartlepool-boss-dave-jones-has-faith-in-youth-1-8378721 Dave Jones believes his decision to go for young signings at Hartlepool United will bear fruit. The Pools boss made three signings in the January window – keeper Joe Fryer and attackers, Andrew Nelson and Louis Rooney. Read more at: http://www.hartlepoolmail.co.uk/sport/football/hartlepool-united/hartlepool-boss-dave-jones-has-faith-in-youth-1-8378721
His side face a trickly trip to Mansfield who are just one place off the play-offs - one omen may be that the reserves beat their Mansfield counterparts 2-1 this week.
Jones wants his team to play with pace and with Nathan Thomas back he feels he has that.
Of course, he also needs to shore up the leaky defence but is on record as saying he feels things are improving in that area as well.
View a Printer Friendly version of this Story.
Jones Does It His Way
Discussion started by The Box of Kippers , 09/02/2017 10:38
The Box of Kippers
09/02/2017 10:38
What do you think? You can have your say by posting below.
If you do not already have an account
Click here to Register
.
More Hartlepool Utd headlines