Preview: Town Vs Cardiff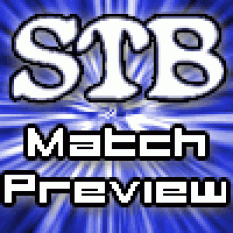 By Aston
August 5 2005
At long last the football season is upon us again and Town start their campaign against Cardiff City at Portman Road tomorrow.
Ipswich Town will be with out striker Dean Bowditch who has failed to recover from a bruised foot but fellow striker Nicky Forster has declared him self fit following a thigh strain. New signings Jaime Peters and Sito Castro are both named in the provisional 18 man squad but Castro may miss because his registration is not yet complete, Jason De Vos has a dead leg but may still play if he fails to pass fit youngster Chris Casement will take his place in the squad.
Town manager Joe Royle is urging fans not to get on the back of Towns youngsters in tomorrows game, saying: The Youth Cup success was fantastic for the Club last season and a wonderful testament to the hard work Bryan Klug, his staff and the boys put in, it was a very young U18 side as well with several players eligible to play in the competition again this year. That fact makes it an even more amazing feat by the boys but it also means that with so many of the boys being so young, it's a giant step for them to make that progression from U18s to first-team.
"So we must be careful that the pressure of expectancy is not heaped on their shoulders.
"Yes the potential is there but these kids are not battle-hardened pros. They are just starting out in the game.
"Jaime Peters is another. It's been well documented that we had a long drawn out process to finally get the lad a work permit but now he's here and we're delighted. But again, he will need time."
Town squad: Currie, Casement, De Vos, Forster, Garvan, Horlock, Juan, Magilton, McDonald, Naylor, Peters, Parkin, Price, Richards, Sito, Supple, Westlake, Wilnis.
Dave Jones looks set to give 5 of his 9 summer signings starts tomorrow while the other 4 sit on the bench, the five likely starters are: Defenders Darren Purse, Neil Cox and Jermaine Darlington and midfielders Jason Koumas and Jeff Whitley, while the four that will start on the bench are: Kevin Cooper, Phil Mulryne, Glenn Loovens and Andreas Ferretti. The only player missing from the Cardiff squad is teenage midfielder Joe Ledley, who is still recovering from the leg strain which forced him out at the back end of last season.
These are both very different sides from the ones that finished last season, Cardiff narrowly avoided relegation while Town as we know missed out on automatic promotion on the final day but this year looks to be very different from last season for both sides with mid-table looking like a realistic aim for Cardiff and real possibility for Town.
Pre-match thoughts from both managers to come.
Talk about Town on our Message Board.
More Ipswich Town headlines
Ipswich Town Poll