Super City Smash Walsall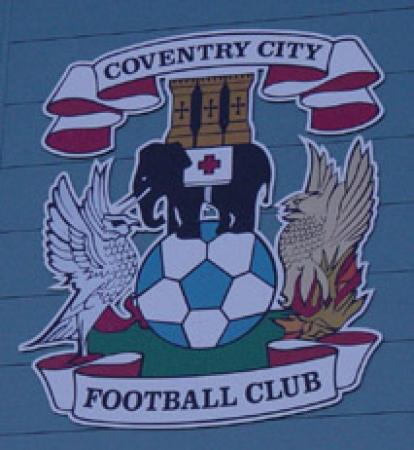 By CovSid67
December 8 2012
Coventry City made it eight wins in ten games (Yes, the win on penalties over SU is counting!), as the quiet revolution under Mark Robins (And SISU) continues.
Blair Adams own goal early on threatened to spoil the party, though thankfully any thoughts of an away win were short-lived (Walsall scoring first did knack my Coventry to win 5-1, McGoldrick first scorer bet though!).
Carl Baker's first half-dozen contributions to this game were poor, and I would have considered taking him off early on – thankfully Mark Robins is in charge, not me! Baker equalised just before the half-hour mark, and Coventry never looked like doing anything other than going on to win after that.
McGoldrick scored two more for City before half-time, further increasing his value, and lessening the chances of us hanging on to him!
McGoldrick's second, and City's third, was, according to Walsall manager Dean Smith, the result of a foul (It wasn't), though had either of the two Walsall defenders on the line done their job properly, they would have cleared the ball anyway.
For the record, McGoldrick spent most of the match with Walsall defenders arms wrapped round him far more tightly than most loved up couples managed after a few beers, or than you would find in the stationery cupboard at the office party!
Smith also bleated and whined in the after-match interview that the fourth goal was offside (It wasn't), but, the reality is his Walsall side could have conceded double figures as Robins side produced some of the best football you'll see in League One this season.
Christie's run and shot arrowed past the Walsall keeper, who was probably unsighted by McSheffrey (Who gave his best performance in a long, long time, chasing down everything that came near him) and a Walsall defender (Who was playing everybody onside).
Murphy made a decent save to deny Walsall the consolation of an undeserved second goal, while their disgruntled supporters celebrated soon after what they thought was goal number two, failing to realise for a good few seconds that the linesman's flag had long since gone up. Comedy gold.
The moaning that followed was louder than the short-lived goal celebrations!
Butler was sent off for Walsall after 79 minutes (Smith …. yawn …. disputed this decision), and stormed straight off down the tunnel. Stewards later retrieved his dummy from the side of the pitch….
Baker scored his second and City's fifth, as supporters temporarily forget that in less than three weeks the club might not actually have a ground! (Though according to pre-match briefings, this is all cobblers anyway, and nothing can be done for a matter of months).
This was the cue for a lot of Walsall fans to leave (Stewards had been warned that there might be a protest from the away supporters at the end, though most of them had left way before then), with some complaining that City had only created five chances, and scored from them all. As nonsensical an opinion, as their manager's gripes!
They were obviously looking the other way when Moussa, McGoldrick, McSheffrey's Gazza-esque lunge at the far post, and McGoldrick's second half effort that smacked off the post with the keeper beaten were being missed or squandered!
Before Walsall's fans left, home supporters were treated, to renditions of 'Your Ground's Too Big For You' …. yawn, and songs about paying the rent …. after Coventry City supporters had already sung said ditty! Originality nil.
There were also lots of old fellas in the away end making 'we'll get you outside' comments (This included somebody who looked like the spawn of Marty Feldman, and a William Shakespeare look-a-like). Very sad. As was the walrus-faced fella that could only muster a 'at least we pay our rent' comment at a steward as he grumpily departed the ground (On current form this is money wasted!).
TEAM: Murphy, Christie, Adams, Wood, Edjenguele, Jennings, Bailey (Barton 86), Baker, Moussa (Fleck 75), McSheffrey (McDonald 75), McGoldrick. SNU: Dunn, Clarke, Willis, O'Donovan.
View a Printer Friendly version of this Story.
Super City Smash Walsall
Discussion started by Covcitytilidie , 08/12/2012 20:45
Covcitytilidie
08/12/2012 20:45
What do you think? You can have your say by posting below.
If you do not already have an account
Click here to Register
.
Sorry, only registered users may post in this forum.