Coventry Telegraph '30 Years On' FA Cup Article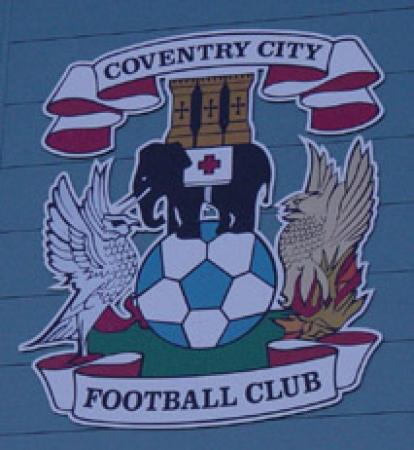 By CovSid67
May 2 2017
For me, May 16 1987 was a day I'll never forget, but also a day I can barely remember! This is nothing to do with age(!), nor alcohol(!), but because I never believed 'my team' would ever reach a cup final, and I spent the last few weeks before 'that day' in a daze. And the day itself, and a fair few weeks after too!
Having used the coach put on by the Walsgrave pub throughout the cup run, I opted to do the same on that special day, despite other offers. I'm not superstitious .... unless it suits me!
From what I can remember, Jimmy Greaves dared to wander through the Coventry City supporters, outside, before kick-off, and was treated to some friendly 'banter' because of comments made previous to the game. All very good natured! Once inside the ground, myself and those I attended with were towards the back rows of the building, so far from the front row our seats were in a different postcode. It didn't matter.
One or two 'experts' thought we would be on the end of a 5-0 drubbing, and should not have been sharing the same pitch as Spurs, and, after a minute, it looked as though they could be right. Within ten minutes, parity was restored thanks to Dave Bennett, and there was only ever going to be one winner after that.
Thankfully, a side that included some quite average players, included an entire team of players with massive hearts - a bit like the team we currently have, minus the 'massive hearts', obviously. It's little wonder whenever those that took part that day are still so welcomed at the casino after matches.
Any goal scored at Wembley is memorable, but Keith Houchen's goal was off-the-scale for quality - and still brings a lump to the throat now. Brian Moore said it was the best he had seen in an FA Cup Final, which is some accolade, while the Brazil manager apparently asked why Dave Bennett - supplier of THAT cross! - wasn't in the England squad!
The first 115 minutes of the game seemed to last for about five minutes, and the last five minutes, lasted for hours! I can't remember leaving the game, or the journey back. As Cameo's 'Word Up' was sang for most journeys, I'm guessing it was blasted out with slightly more gusto than ever on the way home! (I've no idea why this was adopted as one of the cup run songs on our coach!).
The aptly named 'Mental As Anything' - a fitting description of the celebrations that followed the final whistle! - had a song out at the time called: 'Live It Up'. The coach I travelled to each away fixture throughout the cup run on adopted said song too, and (To those that remember the words) re-arranged the lyrics of their song to: 'Hey There [Insert Name Of Team We Had Just Beaten!] With The Sad Face, Come Up To Our Place, And Get P***ed Up!'
The coach, as it reached Coventry, could not get through the traffic when we got back from Wembley, so we opted to walk the last few hundred yards. Or float. Drained, those I was with ambled to the Biggin Hall pub (Via The Walsgrave pub, so I am told!), to enjoy a celebratory pint or three with my other halfs parents and friends. A very sedate end to a manic day.
Meanwhile, in town, there were a dozen pints waiting for me, bought by various friends, and a riotous atmosphere! (I'm guessing they didn't go to waste). Next time we make it to an FA Cup Final, I won't make that mistake again....
A good few years ago I vowed not to watch the cup final DVD again until Coventry City do something worthwhile. That DVD is sure getting dusty.
View a Printer Friendly version of this Story.
Coventry Telegraph '30 Years On' FA Cup Article
Discussion started by Covcitytilidie , 02/05/2017 22:16
Covcitytilidie
02/05/2017 22:16
What do you think? You can have your say by posting below.
If you do not already have an account
Click here to Register
.
Sorry, only registered users may post in this forum.