Coventry Telegraph Article 1 Season 2017/18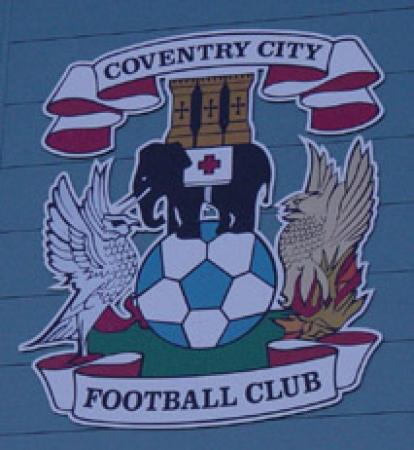 By CovSid67
September 2 2017
Welcome back to that '5pm on a Saturday feeling of crushing disappointment'. You have not been missed.
It's far
too
early to be concerned, but I am slightly concerned!
The current squad does not look to have enough goals in it, and the disappointing displays have started early this season.
From the thoroughly professional display versus Notts County, and a decent away win at Grimsby, came the
lacklustre
display against Newport. Just awful. Things didn't improve particularly at
Yeovil either
. They conceded fourteen goals in three league games, so we kindly gave them their first clean sheet.
The first half versus Shrewsbury was equally as bad, then a different team seemingly took to the pitch in the second half and almost looked interested in trying to retain the
Checkatrade
Trophy (With the opposition forced to resort to kicking lumps out of as many Coventry players as possible).
The sucker punch goal in second half injury time was all too predictable though.
I knew I should have had my photo taken with the Silverware before it leaves the building....
Goalkeeping errors have been partly responsible for the two league defeats, with the squad having three fairly similar keepers to choose from. The better of the three (In my opinion) is seemingly the most out of
favour
.
I hope RCC gets another chance to prove himself before being off-loaded.
The four defeats in six games (All competitions!) has seen a few calls for Mark Robins head. I suggest those that have made such comments give their own head
a wobble! They must have been made by people with their tongue firmly in their cheek?
I'm often accused of seeing things through Sky-Blue tinted glasses, but our squad looks quite decent to me
,
and
only
needs
a few additions.
There are few players that really should be too good for League Two. Andreu especially had a lot of positive comments from Norwich fans.
By the time this goes to press (Internet!), the transfer window will have closed.
The 'Carl Baker Returning'
rumours
have been gathering pace over recent weeks, until Tuesday, when his possible destination changed to Bristol.
We could certainly do with the nine League Two goals he scored last season (The seven goals in eight league games Vicenti once managed would be useful about now too).
Here's hoping we discover the next Adam Armstrong
some-
time
soon, because that's what we're most short of it we're to finish in the play-off place
s (minimum), somebody that looks capable of atoning for a goalkeeping blunder or two.
As we trawl the bargain bins looking for such a player, and reading recently how we failed to lure a player from Tamworth, I can't help looking at the fees being paid for top flight footballers, and wondering if we will ever be back amongst them one day?
Sadly, I think I know the answer to that....
View a Printer Friendly version of this Story.
Coventry Telegraph Article 1 Season 2017/18
Discussion started by Covcitytilidie , 02/09/2017 23:07
Covcitytilidie
02/09/2017 23:07
What do you think? You can have your say by posting below.
If you do not already have an account
Click here to Register
.
Sorry, only registered users may post in this forum.