Coventry Telegraph Article 4 Season 2016/17 (Extended)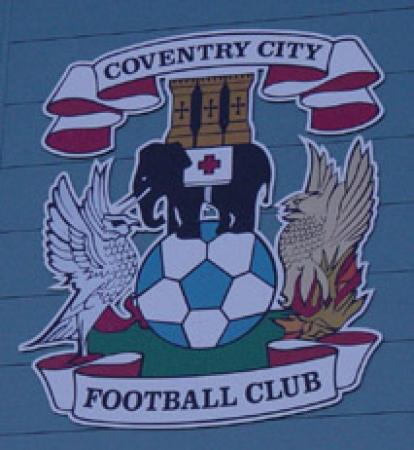 By CovSid67
May 6 2017
On 28th April 2001, Coventry City were losing their second to last home game in the Premiership, against Liverpool. Next season, sixteen years on, we could face Forest Green. Thanks to everybody that has helped take us to this point. We were only supposed to drop out of the top flight for one season.
I'm still not sure which players are being released (I am aware Tudgay is going - 49 games (36 sub app's), 13 goals - at least two years to late). If I'm honest, I don't actually care. There are very few players from last seasons squad that can hold their head up high, as nobody particularly stood out above the mediocrity. Choosing a 'Player Of The Season' can't have been easy.
Many said/wrote that the 2016/17 squad was our worst ever, yet Mark Robins, on recent form, had them around mid-table obscurity, and playing better than the other three mnagers managed last season. So which was it? Were they under-performing? Or punching above their weight (Playing for a new contract) for the last few months?
I presume the list is full of players that threatened to do so much, but delivered very little. Isn't that the story of this club though? I admit to thinking Gadzhev could replace Fleck. One deflected goal (Two goals in total, and possibly up to half-a-dozen on penalties conceded), and two decent displays later, I am aware I was wrong.
Let's face it, we're just desperate for a hero. Anybody. It's not actually our fault. That's the life of a Coventry City fan. One year it simply HAS to get better, doesn't it?
The side did not even average a goal-a-game at home in 2016/17. Disgraceful. And our top league scorer managed five goals. Said player, George Thomas, wasn't, according to some, good enough for League One before Christmas. After Christmas his form improved to the point where Leeds and Burnley were supposedly interested.
That's football. Ten good games and you become hot property. Imagine how much profit could be made if all our youngsters took a leaf from GT's book. We might make enough to build a ground. Somewhere. Sometime. Or at least continue to break even.
Like a lot of people, I struggle to understand when the team is so goal-shy, how somebody that has scored 30+ goals for the club - albeit at a different level - isn't worthy of a place on the first team bench? While not trying to compare the two, there was a 19-year-old in the Champions League semi-final on Wednesday. If you're good enough, you're old enough.
Set pieces .... do we practise them? I'm fairly sure Millwall scored more goals from corners versus Bristol Rovers than we managed all season. Goals from free-kicks? Collectors items. The basics, that help you win football matches. Surely there's somebody in the squad that can clear a defensive wall? Or pick out a player in the same colour shirt?
If the current owners are still in place come next August, it will be interesting to see how many season tickets are sold next season. If the club had any brains at all, they would have reduced the price, and sold them the day after the Checkatrade win. The high felt winning silverware would surely have seen a few of the threatened stayaways accidentally buy one.
In a season of very few highlights, bringing Mark Robins back was a stroke of genius. The timing was too. Any other time, he might have received some backlash because of the way he left us last time. After the tenures of Venus and Slade, it's nice to have somebody in charge that seemingly knows what they are doing.
Robins is the first block in the potential re-building of a club so many love, and want to support by coming through the turnstiles. He needs proper backing if we are to have any hope of not dropping out of the league. If the current owners won't help, they HAVE to step aside for somebody that will.
We'll be back .... won't we?
View a Printer Friendly version of this Story.
Coventry Telegraph Article 3 Season 2016/17 (Extended)
Discussion started by Covcitytilidie , 06/05/2017 11:52
Covcitytilidie
06/05/2017 11:52
What do you think? You can have your say by posting below.
If you do not already have an account
Click here to Register
.
Sorry, only registered users may post in this forum.