Coventry Telegraph Article 4 Season 2012/13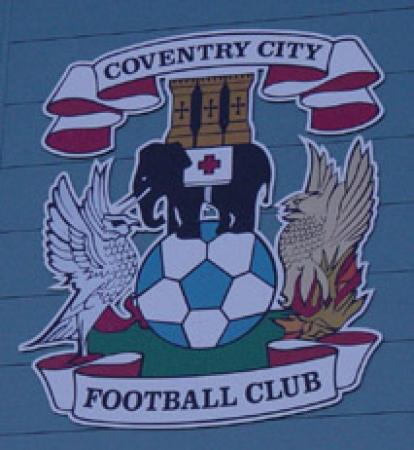 By CovSid67
December 13 2012
You just couldn't make this stuff up....
Somehow, a side some numpties thought weren't fit to play in the football league under Thorn and Shaw's leadership, manage eight wins in ten games (Okay, one was via penalties, and one was against a non-league side), and begin a steady climb up the table, and through the cup competitions.
Sadly, just as it looked as if we were turning a corner (No doubt sponsored by XL!), we're threatened with having nowhere to play! A Boxing Day defeat away to Stevenage would spoil the festivities slightly, having no club to support would make socks and hankies seem like a quality present!
Travelling ninety miles to watch Coventry at 'home' at Nene Park, seemingly the club's owners favoured alternative to being massively over-charged by the landlords, has been met with slight reluctance. How odd would it be if our local derbies were closer to home than our home matches!
While a lot of fans think the club should simply pay up (Don't moan when the better players are sold to make up any short-fall in the budget) I fully understand SISU's stance in this matter, as ACL do seem to be massively over-charging. At least Dick Turpin wore a mask when he robbed his victims....
If the club really have paid four times (Or more) than our rivals since the Ricoh opened, and an out-break of fair-play were to take-over, we've basically paid in advance for the next 21 years!
Rumour has it the latest rent offer is around £400,000 a season. That's still double that of our rivals, and, for those people bleating about the Ricoh 'being a better ground' than others, that matters very little to most supporters, who would know doubt prefer to watch a winning side play in a ruin than a poor side losing in a palace.
SISU are still seemingly taking most of the blame from fans, mainly because of mistakes made in the past. Note the word ' past'. Recently they've been doing a fairly decent job – the newer version of SISU brought in Mark Robins for a start. And the newer version of SISU are trying to right a very wrong wrong: the rent!
The rent, in my humble opinion, should be based on attendances and the division we are playing in – a million a year is Premiership level. Maybe even Champions League!
As for the football side of things (There is some!), a pessimist could moan that the current run has its disappointments! (I'm not!). The games we didn't win were against Pompey, who took their only point from twenty-four on offer against us, and Scunthorpe, who managed one of only two wins in fourteen games against us!
We've (Hopefully!) got three very tricky away fixtures coming up, against the teams currently second, fifth, and sixth in the table, but the current Coventry City have nothing to fear. Last weekend I even spotted evidence to suggest the side might have been working on set-pieces in training! Maybe the best is yet to come?
We've hit two teams for five, and three teams for three recently, and in McGoldrick we have possibly the best player in the division. It would be understandable that he wants to get to the top as fast as possible (The money is likely to be far better for a start!), but if he stays here till the end of the season he could go down in CCFC history – then he can leave for better things if he has too. He's currently saying the right things (As in, he owes us), but so did Richard Keogh!
Moussa is also a class act, and a fair few Walsall fans told me they thought he was too good for this division last weekend, and he needs signing up ASAP before we lose him. Bailey in midfield (Who we are currently said to be trying to persuade to stay) is also worth holding onto.
This is all very different to Andy Thorn's 'hold on to 1-0 at all costs' tactics. He might still have his job as Coventry City manager if he had allowed his sides to venture over the halfway line twice or more in a match.
View a Printer Friendly version of this Story.
Coventry Telegraph Article 4 Season 2012/13
Discussion started by Covcitytilidie , 13/12/2012 18:40
Covcitytilidie
13/12/2012 18:40
What do you think? You can have your say by posting below.
If you do not already have an account
Click here to Register
.
Sorry, only registered users may post in this forum.