Broomfield Stomp Prediction League 2017 - 2018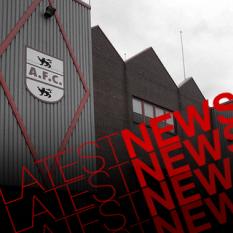 By Stomp Admin
June 4 2017
Let me start by thanking everyone for their participation in the 2016 - 2017 competition. Being a part of the competition and watching it come down to the final day and finally winning it was fun and I will be predicting Airdrie to win 2-1 once again. Our target is £150 or 30 entrants £5.40ea. The winner will win a signed shirt by our selected player It costs £175 to sponsor a player so The Broomfield Stomp will put in £25. As usual if we don't get enough entrants all monies will be refunded. The competition will start at 3pm on Saturday TBC of August TBC Vs. TBC and will be for league games only.
The Rules
1) You must have a Broomfield Stomp User name to enter and it must be included when making the payment via PayPal.
2) To enter you must have paid £5.40 using the PayPal link below, I will not accept any other forms of payment. (If you give me £5 cash I will assume you owed me it and spend it on beer).
You do not need a PayPal account to enter; there is an option to pay via a debit or credit card on the checkout screen.
3) All payments must be made before 3pm of the first league match of the 2017 – 2018 league competition. This date will be confirmed as soon as the fixtures are announced.
4) If you do not make your prediction before any match kicks off there is nothing I can do.
5) A list of competitors will be produced and attached to this page, if your name is not on that list then you have not paid your £5.40 and you will not be entitled to the prize.
6) All matches will be over 90minute regulation time. As it's league matches only there will be no penalties or extra time.
7) Any entry money left over will be used for a second runners up prize
8) The prediction league cannot be locked to paid entrants only; so anyone can take part but only those who have paid the £5.40 before the first match kicks off will win any of the prizes.
9) There will be no cash alternative offered.
On a side note thanks to everyone who has supported the various prediction leagues over the seasons, I'm very great full.
Click Here to make your predictions