New Contracts Offered To Seven Whilst Three Depart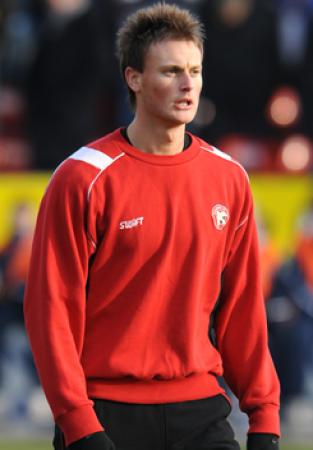 shown the door
By Alex O'Loughlin
May 5 2011
The wait to see who has been offered a new contract at Yeovil is finally over with the announcement coming from Huish Park this afternoon, in news which sees three released from the club and seven awarded with new contracts.
The three to depart are target man and a player who divides opinion, Sam Williams, along with Stefan Stam and Martin Gritton, who have failed to get much match action recently, with Stam spending the latter part of the season on loan at Hereford United.
Seven contracts have been offered, and they have been offered to Andy Welsh, Adam Virgo, Dean Bowditch, Nathan Smith, Craig Alcock, Billy Gibson and Alex Russell. The terms of those deals have not yet been released.
There are some players whose futures are still up in the air, as Danny Fitzsimmons has been invited back for pre-season training in a bid to pen a contract. Striker Craig Calver has not been mentioned, although Max Ehmer's Twitter account suggests that he has left the club.
Players who still have time remaining on their contract going into the off season are captain Paul Huntington, Ed Upson, Andy Williams, Paul Wotton and assistant manager Nathan Jones who continues to play.