Henderson Dominates Awards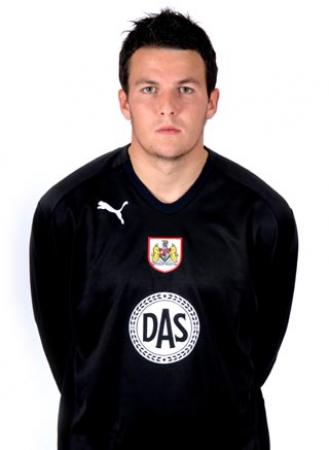 winner of 4 awards
By Alex O'Loughlin
April 30 2011
The Yeovil Town end of season awards have taken place this afternoon with Bristol City's on loan goalkeeper Stephen Henderson winning no fewer than four of the awards.
The Green and Whites Supporters Club, Western Gazette, Cary Glovers and Away Travel Club player of the year awards were all awarded to Henderson, who collected his trophies to echoes of 'sign him on, sign him on'.
Captain Paul Huntington picked up two runner-up awards from the Green and Whites and the Away Travel Club, whilst the Bobby Hamilton Young Player Award went to Luke Ayling, who has impressed at right back this season.
The Andy Stone Memorial Trophy which is awarded to the top goal scorer went to the fourteen goal man Dean Bowditch, with the Disabled Supporters Associated awarded Andy Welsh with their player of the year award.
Also, their Young Player of the Year went to Luke Ayling once more.
Congratulations to all of the players who won an award and many thanks to the whole squad for their efforts this season.