Player Profile 3 Nathan Jones: From Numancia to Somerset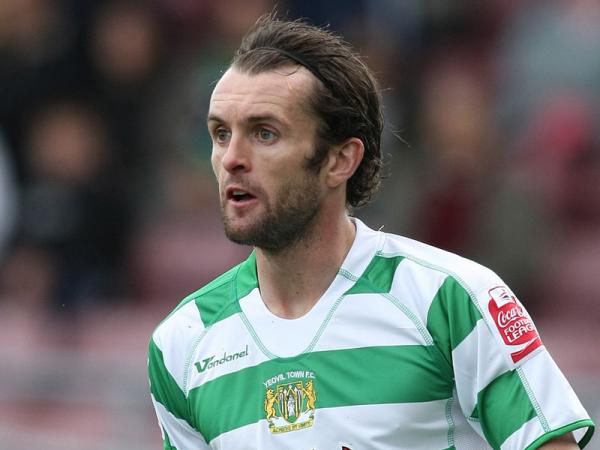 Assistant Manager Jones
By Alex O'Loughlin
November 3 2010
Yeovil Town's assistant manager Nathan Jones has certainly made a name for himself in Somerset, with his unlimited amounts of passion and pride.
Jonesy began his career at Merthyr Tydfil, close to where he was born in Rhondda, Wales. Jones remained at Tydfil until 1995 before moving to Luton Town where he remained for just one season making zero appearances.
The Welshman then jetted off to sunny Spain for a spell with CD Numancia, aiming to make a name for himself outside of the UK. Numancia did not pay off, but his move to CD Badajoz had some success, as he played 21 times for the Spanish Second Division side scoring the once in the 196-97 season. Whilst playing for Badajoz it was rumoured Jones would be called up to the Welsh International side, a rumour which unfortunately failed to materialise.
His stint in Spain attracted the attention of Southend United, who signed Nathan Jones at the beginning of the 1997 season. The Shrimpers proved to be Jones' first roots in professional football, as he went on to play 99 times for United netting twice from left-back.
A loan spell at Scarborough during the 1999-00 season, playing just nine times for the Seadogs.
The left-back then moved to Brighton & Hove Albion, a move which would turn out to be the most successful stint of his career. In five years at the Withdean from 2000 to 2005, Jones played 183 games in all competitions, scoring eight goals along the way. Most importantly, Jones earned successive promotions from League Two and League One, before experiencing relegation from the Championship. But Jones wasn't done there as he then helped Brighton beat Bristol City at the Millenium stadium in the League One play-off final.
After helping Albion reach the Championship once more, the left-back headed South when Yeovil acquired his services. Along with him came a reputation for extreme fitness, dedication and commitment, surely reasons why he attracted the Glovers.
In his second season with the Green and Whites Jones looked to help gain promotion to the Championship via the play-offs for a second time, unfortunately stumbling at the last hurdle, losing 2-0 at Wembley to Blackpool.
After Russell Slade left the managerial role at Yeovil, Jones became assistant manager to Terry Skiverton after earning his FA Level Three Coaching Badge and managing the Yeovil Town ladies first team before hand.
At the ripe old age of 37, Jones continues to play first team football for the Glovers, currently notching up 184 appearances for the club, with the Welshman now having played more times for the Glovers than any other club.
His energy and passion both on and off the pitch are reasons why Jones has engraved himself into Yeovil fans hearts, whether supporters rate him or not, they cannot falter his commitment to Yeovil Town Football Club.
Full Name: Nathan Jones
Date of Birth: May 28, 1973 (aged 37)
Birthplace: Rhondda, Wales
Height: 5 feet 7 inches (1.70m)