Anfield Successes!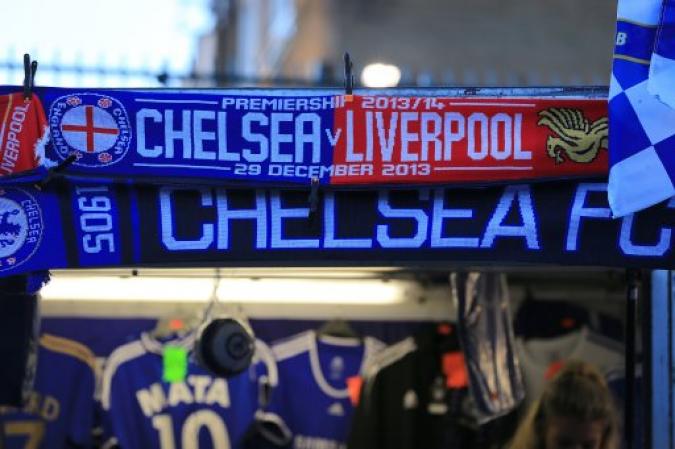 By Gary Watton
March 4 2014
Not quite as rare as hen's teeth and not quite as infrequent as the appearance of Halley's Comet, Chelsea victories at Liverpool have nevertheless been a bit thin on the ground. Here follows our fourteen to-date successful trips to visit our nice friends in Merseyside. They are all matches from the top flight of English football, unless otherwise stated.
25th December 1907: Liverpool 1 CHELSEA 4
George Hilsdon, 'the Gatling Gun', scored the first and last goals of this contest. Chelsea led 2-1 at half time. Windridge and Henderson scored our other goals.
24th March 1913: Liverpool 1 CHELSEA 2
Liverpool came from behind to win 2-1 earlier in the season and now Chelsea did likewise. Charlie Freeman scored the winner, with only five minutes left.
18th October 1919: Liverpool 0 CHELSEA 1
A week earlier, Harold Brittan scored the only goal at home to Liverpool. Seven days later, he repeated the trick on behalf of the mid-table visitors.
27th February 1932: Liverpool 0 CHELSEA 2 [FA Cup]
Hughie Gallacher scored just before half time and then George Pearson did likewise just before full time to ensure an away win in this sixth round skirmish.
28th December 1935: Liverpool 2 CHELSEA 3
An Eric Oakton double gave Chelsea an early 2-0 lead and then Harry Burgess extended the lead to 3-1 fifteen minutes into the second half.
22nd January 1966: Liverpool 1 CHELSEA 2 [FA Cup]
Roger Hunt scored in the second minute for the cup-holders but Osgood soon equalised. Tambling then headed home an outstanding goal in the second half.
1st February 1992: Liverpool 1 CHELSEA 2
Vinnie Jones scored in a 2-2 draw against the Reds before Christmas. He did so again as he opened the scoring. Wise then netted the winner for a famous win.
17th August 2003: Liverpool 1 CHELSEA 2
Juan Veron gave Chelsea a half-time lead. Michael Owen then equalised from a re-taken penalty. However, Hasselbaink then ensured that justice was done.
1st January 2005: Liverpool 0 CHELSEA 1
For the second time in the season, Joe Cole scored the only goal between the two teams. The Kopites were unamused by a bad Lampard tackle on Alonso.
2nd October 2005: Liverpool 1 CHELSEA 4
Four days after an Anfield bore draw, Chelsea routed their foe. Lampard and Duff gave the Blues a 2-1 interval lead. Cole and Geremi then added to the feast.
8th April 2009: Liverpool 1 CHELSEA 3 [UEFA Champions League]
Torres gave hotly-fancied Liverpool an early lead. However, Ivanovic headed his first two goals for Chelsea either side of half time. Drogba added a third goal.
2nd May 2010: Liverpool 0 CHELSEA 2
Drogba took advantage of a careless back pass from Gerrard to give Chelsea an interval lead. Lampard then sealed the victory with a close-range effort.
27th April 2014: Liverpool 0 CHELSEA 2
Demba Ba and Willian scored breakaway goals in added time at the end of each half. Schwarzer and his defence coped brilliantly with a toothless Liverpool.
8th November 2014: Liverpool 1 CHELSEA 2
The hosts scored in the first five minutes but Gary Cahill soon equalised. The Blues then dominated either side of half time, and Costa scored the deserved winner.