The Upheaval Years!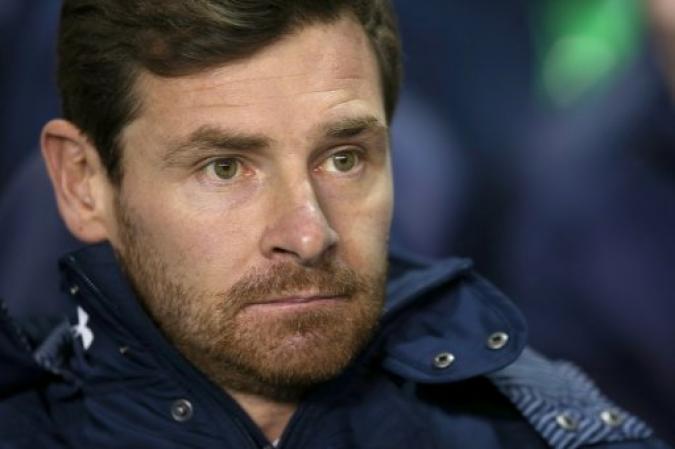 An immature misfit !
By Gary Watton
March 2 2014
Chelsea's [bad] habit of ditching their manager in mid-season is by no means a phenomenon exclusive to the Abramovich era, as you are about to discover. In fact, during my travel back in time I have spotted many seasons when Chelsea changed manager in the midst of their campaign. Admittedly, such an occurrence has become more prevalent under the understandably impatient Russian tycoon, but certainly his predecessor Ken Bates was equally trigger-happy and not liable to suffer fools [or foolish managers] for too long. Here below are the years of turmoil when an assortment of under-achieving managers outstayed their welcome and were unable to complete their 'project' for a particular season.
1961
After only two wins in their first eleven fixtures, Chelsea were back in the fairly familiar territory of the drop zone. The Blues had been renowned escapologists in previous years, but clearly the Chelsea board now felt that the once-successful Ted Drake had taken Chelsea as far as he could, and a new man with fresh ideas was called for. Enter young Mr Tommy Docherty, a Scotsman with no managerial experience who by his own admission had to "learn very very quickly". He learnt the hard way as his ageing, failing squad descended to the second tier at the end of the season. Perhaps the writing was on the wall for the admirable Mr Drake when the club could not dissuade Jimmy Greaves from exiting for Milan. It is no exaggeration to state that the goals from Greaves kept Chelsea afloat and now his departure triggered the departure of Drake after a four-nil trouncing at Blackpool on September the thirtieth. Ironically, the Blackpool manager was one Ron Suart, a future Chelsea team supremo.
1967
Exactly six years after his appointment, Tommy Docherty passed through Stamford Bridge's departure lounge, bringing the curtain down on a dramatic, exciting and turbulent mid-sixties era of huge promise but ultimately disappointment. Docherty may have trasnformed Chelsea into one of the most eye-catching teams in Britain but the success of finishing third in 1965, reaching a Fairs Cup semi in 1966, and then reaching an FA Cup final in 1967 only served to create high expectations. Regrettably, Chelsea made a poor start to 1967, and the team that was sitting atop the First Division in the autumn of 1966 were now threatening to fall down a division in the autumn of 1967. In a strange twist of fate, the Doc's last match was also on the thirtieth of September [the anniversary of the death of James Dean], so he too crashed out of the Bridge at the same time as Mr Drake. Chelsea by this stage had won only two of their first eleven fixtures [identical again to 1961] and they had not recorded a clean sheet since the opening Saturday at West Brom. In Docherty's last match, his fellow Scotsman Charlie Cooke, who Docherty had signed just over a year earlier, missed a penalty in the last five minutes which would have secured a narrow win at home to Coventry. Perhaps on such narrow margins, managerial careers can be prolonged or axed. Anyhow, Dave Sexton received the call, and he transformed Chelsea's fortunes in subsequent years.
1974
1974 was a year of big changes everywhere. Harold Wilson replaced Ted Heath as British Prime Minister, Gerald Ford replaced Richard Nixon as the US President, Valery Giscard d'Estaing replaced Georges Pompidou as France's President, Don Revie replaced Alf Ramsey as England manager, Brian Clough replaced Don Revie as Leeds manager, only to be shoved aside himself for Jimmy Armfield, and last but not least, Dave Sexton became surplus to requirements at Stamford Bridge in the autumn. Sexton had presided over Chelsea's most successful era, but disharmony gradually swept through the squad as the dour Sexton had to cope with the mercurial Hudson and Osgood, amongst others. I guess that the diplomatic explanation is to state that there was a clash of personalities on the training field [and in the dressing room]. Anyhow, with Hudson and Osgood now elsewhere, Chelsea had to soldier on with depleted finances, having invested heavily in a stadium facelift. Yet again Chelsea pushed their manager out after the last Saturday in September proved less than satisfactory. By then, the Blues had lost their last three matches and scored only once in their last four outings. Ron Suart was handed the responsibility of putting smiles back on faces. Meanwhile, not to be outdone by the revolving doors of this year, Mick Taylor of the Rolling Stones left the quintet at the end of 1974!
1975
Ron Suart proved to be a less than successful team boss, as this caretaker could not take care of Chelsea's struggle to stay in the top league. After Chelsea had scored only twice in six matches, Suart's sorry spring was ended. As a result, Eddie McCreadie emulated his former boss and fellow Scot, Tommy Docherty by being drafted in as manager, without any experience behind him. This in-house appointment in mid-April for the final three fixtures was a desperate gamble but it could not prevent relegation as McCreadie could not inspire a single win.
1978
The likeable Ken Shellito could easily have ended up a World Cup-winning hero in 1966, were it not for a career-ending injury. Good luck deserted him again when he had to maintain Chelsea's First Division status with a shoestring budget, back in the days when there was no foreign sugar daddy to indulge the manager and the fans. Regrettably for Ken, the start of the 1978-9 campaign did not bode well and he was required to walk the plank. The writing was on the wall after only two wins in the team's first nineteen matches. Danny Blanchflower was summoned in mid-December, but this wise old man was not bearing any gifts and instead Chelsea continued to be the Santa Claus of the league, donating goals and points to every one who had the good fortune to play them.
1979
Like Ron Suart before him, Danny Blanchflower's short tenure as Chelsea manager did not even last twelve months. At the start of their new journey in the Second Division, Chelsea began with two wins and two draws, which included a League Cup match. However, three consecutive defeats, including an early League Cup exit persuaded Mr Blanchflower's employers in early September that he should seek work elsewhere. Danny was a likeable gent, but he was clearly out of his depth at summoning sufficient effort from an average squad. The next person in the hot seat would be Geoff Hurst. He too would find football management an awful lot harder than playing the game.
1988
John Hollins had been a mainstay of the Chelsea team of the late 'sixties and early 'seventies. He started well as team manager, having succeeded the admirable John Neal, but gradually the wheels came off. As Chelsea started to worryingly descend the charts amidst off-field squabbling between the manager and his squad, the legendary status of Hollins was severely undermined. It therefore was an act of mercy that he was relieved of his duties before the bad feeling got any worse. The personable Bobby Campbell was tasked with arresting the slide, but he could not prevent relegation. Campbell had taken on the baton in early March. Like his former boss Tommy Docherty, John Hollins's last match in charge was a score draw against Coventry City, whose manager was ex-Blues hero John Sillett.
1993
Ian Porterfield had succeeded Bobby Campbell. He seemed another decent bloke, but the inconsistencies were still prevalent. Leslie Knighton, a Chelsea manager in the late 1930s, spoke of the 'Chelsea riddle' of good results and bad results following each other in quick succession. Porterfield's time as manager also featured the good, the bad, and the ugly. His team had a reasonable FA Cup run in 1992, before succumbing to Second Division Sunderland. They then started to assert themselves in the Premiership before Christmas, but a run of eleven fixtures without a win either side of the new year, during which the team scored only six times, convinced Ken Bates that a new team supremo was needed, and so Chelsea legend, Dave Webb, was recruited in early March in a temporary capacity.
1998
The sporting world was seemingly rocked to its foundations by the earthquake at the Bridge in February 1998 when Ruud Gullit, manager of the FA Cup holders departed the club after a contract dispute. It was a case of glass half full, glass half empty as Gullit's team were frequently playing 'sexy football', but they had lost in the FA Cup third round to Manchester United and were trailing Arsenal after the first leg of their League Cup semi-final. Did Ruud's desire for a lucrative contract talk himself out of a job, or was the boardroom wrangling a mere excuse to jettison a manager whose team were playing really well but also still losing an alarming number of matches which undermined their quest for the Premiership? Gianluca Vialli was drafted in as player-manager and his subsequent success appeared to vindicate the gamble to sack the Dutch superstar.
2000
Only Chelsea, it seemed, could sack a manager that had recently won the FA Cup. In fact, this became our party trick, as Jose would also discover several years later. Luca Vialli was perhaps a victim of his own success. When you take your team to the heights of glory in the European Cup Winners' Cup, the European Super Cup, the League Cup, the FA Cup, and a prolonged campaign in the Champions League, then expectations become high. When Chelsea made a less than impressive start to the 2000-2001 quest for the elusive Premiership which led to four matches without a win, Ken Bates and Colin Hutchinson again startled all and sundry in mid-September by removing a popular and successful manager and investing their faith in a new appointment. Another Italian, Claudio Ranieri, was installed in west London. Did Mr Ranieri 'the Tinkerman' prove to be an improvement upon Vialli? Answers on a postcard!
2007
All the planets in the solar system were stunned by the exit of Jose Mourinho from Chelsea in September 2007. The 'Special One' had already amassed back-to-back Premierships, two League Cups, an FA Cup, and two Champions League semi-final appearances, and even he was not immune from Roman Abramovich's trigger. Of course, to save face, the departure was spun as "by mutual consent". This was partially a consequence of a deteriorating relationship between an interfering owner and a manager who wanted a 'laissez-faire' approach from Mr Abramovich. However, Chelsea had made a stuttering start to the new league season and a failure to win at home to Rosenborg [the weakest team in their Champions League group] persuaded Abramovich that Mourinho could not deliver his obsession, the Champions League. To add to the confusion, the larger-than-life Mourinho was replaced by Avram Grant, a man who may not have even been known by his next-door neighbours. To be fair to Avram, he did take the Blues to the brink of European and domestic glory in 2008, but Roman was no longer in the mood for glorious failures or runners-up prizes.
2009
The appointment of Felipe Scolari was a statement of intent. He was a big cheese on the international stage, but his success at Brazil and Portugal could not be translated at club level at Stamford Bridge. Anelka and Cole thrived during Scolari's short-lived reign, and Chelsea were almost unstoppable away from home. However, Stamford Bridge ceased to be a fortress, as Liverpool scored an early goal and Chelsea made a feeble attempt to equalise in the subsequent eighty minutes, thereby meekly surrendering their lengthy unbeaten home run to their bitter rivals. Adding insult to injury, Chelsea then lost at home to Arsenal and were badly beaten in the new year by Liverpool and Manchester United. Chelsea were in possible danger of falling outside of the top four and Roman decided to arrest the decline and recruit Guus Hiddink in February, on a temporary basis, until the end of the season. Hiddink was a huge success as a caretaker manager. Had Scolari not been axed, would Chelsea have won the FA Cup and come close to Champions League success? I doubt it.
2012
Our new supremo Andre Villas-Boas had huge potential, and was a great success in Portugal. However, he was young [far too young] and his lack of maturity was increasingly in evidence as he insisted on a defensive strategy which was horribly exposed in a five-three home defeat by Arsenal. The visitors could have had double as Chelsea capitulated. Elsewhere, the Blues limped along, lacking consistency. A 3-0 triumph at Newcastle, a 2-1 win over Manchester City and a 3-0 thumping of Valencia suggested that a corner had been turned, but Chelsea then lost 1-3 at home to Aston Villa, 2-0 away to Everton, and 1-0 away to West Brom. Worst of all, the Blues narrowly escaped annihilation in Naples, but a three-one reverse informed Abramovich that AVB had lost the plot. Consequently, Roberto Di Matteo became our latest caretaker in March and proved to be the most successful caretaker in footballing history! Meanwhile, AVB's subsequent tenure at Three Points Lane only served to confirm that AVB remains a 'work in progress'. He still needs to learn his trade, and ambitious Chelsea was simply not the playground for AVB's half-baked philosophy.
2012
It was no secret that Abramovich was far from convinced of the managerial credentials of Robbie Di Matteo. Admittedly, his 'masterminding' of our remarkable Champions League success owed as much to sheer bloody-mindedness from a team that simply refused to be yet another European hard luck story. In spite of two major trophies won in that glorious May, Di Matteo had merely bought himself time. Then, the subsequent league campaign got off to a flier, with even our critics and assorted experts lavishing praise on our four-two demolition of Tottensham Hypespur in their back garden. However, not for the first time, November reared its ugly head, and Chelsea mysteriously went into their shell, struggling to score, and wondering where their next win would come from. Mr Abramovich lost patience [which has always been in scarcer supply than his finance] and after a three-nil humbling by formidable Juventus, our Italian maestro was replaced in November by Stamford Bridge's bogeyman, Rafael Benitez. Benitez was unable to charm the supporters, who had long memories of condescending remarks from his Shamfield days. Nevertheless, Benitez bowed out the following spring, with Champions League football secured and yet another European trophy installed in the club's cabinet.
View a Printer Friendly version of this Story.
The Upheaval Years!
Discussion started by Chelsea FC (IP Logged), 02/03/2014 12:00
Chelsea FC
02/03/2014 12:00
What do you think? You can have your say by posting below.
If you do not already have an account
Click here to Register
.
Sorry, only registered users may post in this forum.