Saints Reveal 'Super Stadium' Plans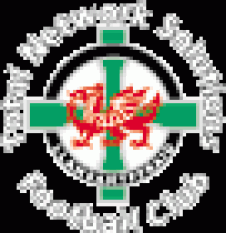 Ready to move?
By Robert Stock
February 26 2004
TNS have announced their proposed new super stadium will be in co-ordination with a new council-built leisure park, 'Oswald Park', on the outskirts of Oswestry, and most likely on the site of Oswestry Town's old Park Hall Stadium.
SAINTS' STADIUM MOVES ONE STEP CLOSER
This is an artists impression of T.N.S.' proposed new 'super stadium' in Oswestry. The new ground, which is to include 3000 seats in order for the club to fully meet new UEFA Stadium criteria, enabling the Saints to play all European matches at their new stadium.
The proposed site for the new ground is Oswestry Town's old Park Hall Stadium on the outskirts of the border-town. T.N.S. are reportedly close to purchasing the land, and any new development will be in partnership with Oswestry Council who are planning to include the new stadium in an ambitious leisure park, which will span 25 acres.
The bad news is that any work will not start until at least 2007, as miles of red tape must first be passed, including gaining planning permission and outside funding, meaning the full-time professionals remaining at their Treflan home in Llansantffraid for at least another 3 years.