Match Thread: Carabao Cup - Wolves vs Stoke City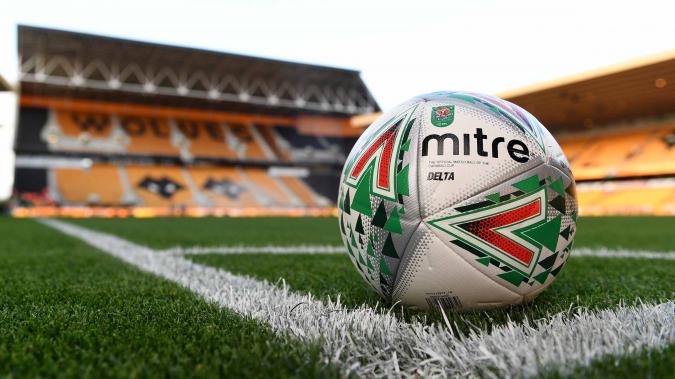 Carabao Cup Ball
By Wolves
September 17 2020
Wolves enter this season's Carabao Cup competition this evening taking on Stoke City at Molineux. They will be hoping to build on the momentum created in the Premier League win at Bramhall Lane on Monday
In the absence of Europa League competition this season Coach Nuno Espirito Santo will resumably be hoping to chase glory in one of the two domestic cups, so he will undoubtedly take tonight's challenge very seriously - as he does all games. Stoke are plying their trade in the Championship these days and struggled to survive there last season. Their fortunes picked up a bit after the arrival of new manager Michael O'Neil last season, and they have started this season with a gaolless draw away to Millwall on Saturday.
Stoke can boast three former Wolves players in their ranks; Former club Captain Danny Batth and strikers Sam Vokes and Steven Fletcher. It's a pity no fans will be in the stadium to welcome these popular characters back to Molineux.
It can be reasonably expected that Nuno will make changes to tonight's team, starting at the back with John Ruddy getting a start in goal, and perhaps Oscar Buur and Vitinho - who made their debuts in the second half on Monday - will get a start. Connor Coady usually starts all games but the rest is all guesswork. I suspect Fabio Silva may make an appearance during the game but doubt that he will start.
Tonight's game is available through the Carabaocup.live for a fee of £10 otherwise it will a case of paying £2:50 to listen to the audio commentary or trying to find a stream. The fees alledgedly go to the two clubs.
Our referee will be PL Ref Simon Hooper
This site will probably pay for the official live stream and offer updates during the evening. Members are also encouraged to post their own opbservations for the benefot of those unable to follow the game