Match Thread: Olympiacos Piraeus vs Wolves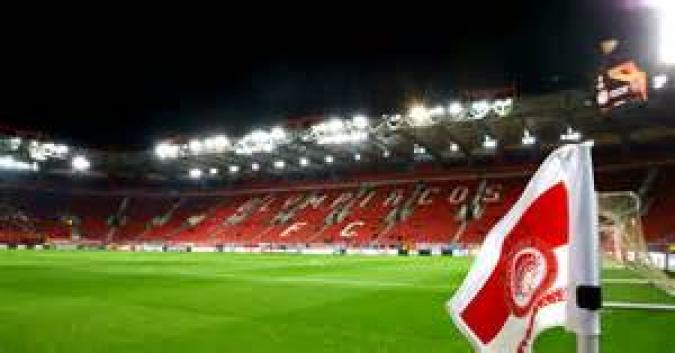 Behind Closed Doors
By Wolves
March 12 2020
Wolves have travelled to Piraeus, Athens seeking to further their adventure in this season's Europa League and reach the Quarter Final stage. However they know that this two-leg challenge will be far from easy against the team which beat Arsenal at the Emirates two weeks ago.
At the time of writing this the first leg of this round is due to be played behind closed doors in Athens. However EUFA are currently planning to meet early next week to decide whether the Champions and Europa Leagues should continue in view of the current Coronavirus Pandemic. Coach Nuno Espirito Santo has made his opinion quite clear that the game should not go ahead without the presence of fans, but the request by the club to postpone the match has also been ignored.
Jonny Castro Otto is still a doubt for tonight's game and there is apparently still concern regarding Adama Traore's shoulder injury.
Our referee will be Clement Turpin from France and kick off is scheduled for 8pm
Board members are encouraged to post their observations for the benefit of those unable to otherwise follow the game.
View a Printer Friendly version of this Story.
Match Thread: Olympiacos Piraeus vs Wolves
Discussion started by Wolves , 12/03/2020 14:40
What do you think? You can have your say by posting below.
If you do not already have an account
Click here to Register
.
Edited 1 time(s). Last edit at 2020:04:12:14:30:44 by Cheshire wolf.
maiseytaw
12/03/2020 18:41
Wolves team: (3-4-3) Patricio; Boly, Coady, Saiss; Doherty, Moutinho, Neves, Vinagre; Traore, Jimenez, Jota. Subs: Ruddy, Podence, Neto, Kilman, Buur, Dendoncker, Jordao.
maiseytaw
12/03/2020 18:44
As an observation, watched the PSG match last night and currently watching the United match and, without fans, it's incredibly dull to watch. I hope, because it's Wolves, our game won't feel the same.
Cheshire wolf
12/03/2020 19:31
One change in starting eleven for tonight's game as Adama regains his place from Donk:
Lupinehowler
12/03/2020 20:55
The stream keeps breaking down but from what I have seen we are managing the game well without imposing ourselves as much as I would like.
Olympiakos down to ten men so now defending deeply. Traore looks lively but is quickly covered when he gets the ball. I haven't seen either goalkeeper tested yet and our boys need to find a cutting edge if they are to take advantage of the extra man.
No atmosphere in the ground so almost feels like a training match.
maiseytaw
12/03/2020 21:36
I'd be interested to know how many players have been sent off for denying a goalscoring opportunity against Jota since he joined. I can think of five off the top of my head - Everton at home first game of last season, Man City at home this season, Watford away this season, Newcastle away last season and tonight. I'm positive there are more.
wolverina
12/03/2020 21:57
Well a draw will do - we can beat them at home. Just hope none of our lads get the bloody virus because we will be scuppered then!
Ivybridge Wolf
13/03/2020 01:53
Good away goal.
Strangest of matches. No fans, no atmosphere.
What will it mean in the context of this season? Who knows, as I'm not sure how long this competition will last for!
UTW!
---
wolverina
13/03/2020 13:24
Well looking on the positive side - if any of the team have got coronavirus from going to Greece, they should be over it by 3 April! UTW!
Andy Fincher
13/03/2020 16:55
I agree 100% that people's health is more important but ain't it bloody marvellous that the first time we play in Europe since 1980 and the first time we've got this far since 1972 and this happens.
Andy Fincher
13/03/2020 16:57
I meant to put that on the Europa League thread. I hope there's nothing wrong with me.
wolverina
14/03/2020 22:24
Quote:

Andy Fincher
I meant to put that on the Europa League thread. I hope there's nothing wrong with me.
I hope you're OK! Real odd day without the footie!
Sorry, only registered users may post in this forum.