2nd July 2006 - 14 years ago today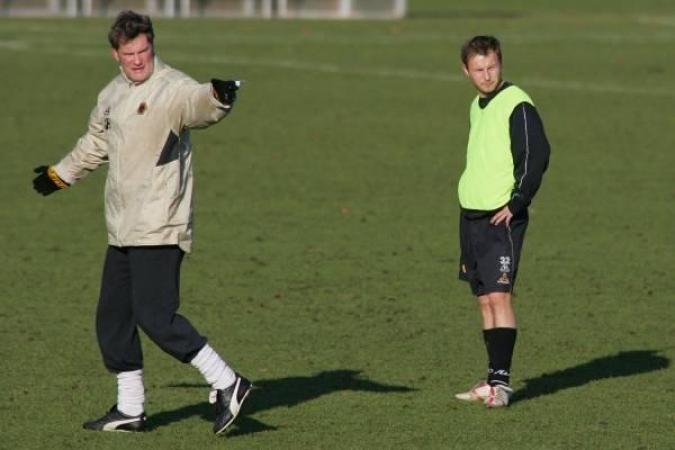 Finding the missing piece
By Ivybridge Wolf
July 2 2020
2nd July 2004 - a good day to bury bad news? Seems incredible that it was 14 years ago today, a day that many will remember for more World Cup heart break as Gerrard, Lampard and Carragher all missed penalties in another England penalty shoot out defeat in Germany against Portugal. Nevertheless, elsewhere in the football world a quiet and swift departure took place from Molineux. Glenn Hoddle resigned as Wolves manager.
I remember Hoddle being appointed. Dave Jones tenure ended after a poor start to 2004/05, this following our relegation. Personally, I'd have given Jones a bit longer though wasn't surprised when the P45 was issued. What was a surprise was the recruitment of Glenn Hoddle, introduced (as I remember) on a cold Molineux night in December and to a less than rapturous welcome from the faithful. We played Millwall that night, we were pretty dire, portents for what was to follow!
What actually resulted was 18 months of dross on the pitch ...... and in the league a record of P71 W24 D34 L13. A team hard to beat yes, but a gut wrenching snoozefest to watch. And we also signed a chap called Frankowski.
Fast forward to July 2nd 2004 and whilst more than miffed with Hoddles selected style of departure (I felt it was very poor and memory will remind Wolves fans that our squad was in disarray), I was absolutely delighted with the news ...... and even happier when Mick was appointed a few days later. What Mad Mick did with that limited squad and acquisitions was nothing short of a miracle.
Over time, I have mellowed massively towards Hoddle ... it's been a long path however. He's had a very tough and scary time healthwise and I for one am glad he recovered as he has done. Indeed, I have moved miles from a position to unable to listen to his voice as a pundit to nearly agreeing with everything he said during the World Cup 2018. Quite a turn around, a cathartic process you might say. Despite this, the period December 2004 to July 2006 at Wolves still sends shivers down my spine.
UTW! Keep safe.
View a Printer Friendly version of this Story.
2nd July 2006 - 14 years ago today
Discussion started by Wolves , 02/07/2020 14:11
What do you think? You can have your say by posting below.
If you do not already have an account
Click here to Register
.
Edited 1 time(s). Last edit at 2020:07:12:09:49:01 by Ivybridge Wolf.
Andy Fincher
02/07/2020 17:14
Frankowski. The missing piece of the jigsaw if I remember correctly. If he was, we must have lost a few other pieces along the way.
As you say, Hoddle made us hard to beat, I think the club's record unbeaten run was during his time as manager. Sadly it was hard to watch as well.
I actually thought he was better suited to international management and (don't shoot me down in flames, I realize I'm probably the only person who thinks this) I don't think he did that bad a job with England. When we won Le Tournois (however you spell it) the year before the World Cup, we played some bloody good stuff. We qualified for the World Cup by winning a group that had Italy in it and were unlucky to lose to Argentina when we were knocked out (cheers Becks you dillweed).
Whatever we think of his personal views, as long as they don't harm anyone, he shouldn't have been sacked for it.
I heard him say on Saturday that Wolves play the way they do better than anyone he's seen.
I too am pleased he is on the mend.
Sorry, only registered users may post in this forum.