Torres finally unveiled at Anfield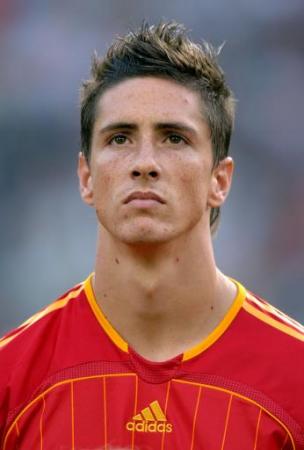 Torres
By Mighty Reds
July 4 2007
Fernando Torres has been unveiled as a Liverpool player in a £20 million, 6 year deal. After giving a farewell press conference to the Atletico Madrid fans he flew to Liverpool's John Lennon airport and on to Anfield for another press conference, this time a welcoming one.
He'll wear the number 9 shirt vacated by Robbie Fowler and previously distinguished by the likes of Ian Rush and Roger Hunt.
A delighted Rafa Benitez says:
"Atletico Madrid had better offers and the player had better offers.

"But he always wanted to join Liverpool. That was the key for me.

"We needed to work hard because there were other clubs who wanted him that we knew about - other clubs offering more money.

"But the player said straight away 'I want to join Liverpool'. He said we were his first choice "

"He has taken a pay cut to come here. Okay he is still on a very good contract because he is a top player. But to be a successful club you need players with passion and Fernando has passion."

View a Printer Friendly version of this Story.
Torres finally unveiled at Anfield
Discussion started by Mighty Reds , 04/07/2007 15:28
Well in!!!!!!,
A big welcome Torres, 6 year deal thats excellent. But what I was more interested in was seeing if Rafa still had his goatee...
---
Thankyou very much Tom and .George ,can we have a world class winger now please.About £18 mill should surfice.
Didn't take much begging ta get him here, I think he would have swam & walked under his own steam ta play for us in what iv'e read so far.
I think we have that in Pennant carra, he's pretty devastating on his runs, when he gets going. Not as good as Digger I might add though.
---
Thankyou very much Tom and .George ,can we have a world class winger now please.About £18 mill should surfice.
Pennant isn't World Class imo not international class Harry Kewell on the other hand is a PL Legend and Liverpool will buy a WC winger I reckon Daniel Alves
---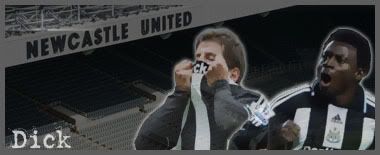 I disagree Dick. Pennant is certainly nowhere near world class but his second half of last season showed him far better than what England have in that position, so for me, most definitely International class, although I couldn't care less if Maclaren doesn't pick him other than for the players confidence.

A fit Kewell makes a great difference to our team under Rafa and I'd love to see him play a full season on the left wing.

We need a winger who can play left or right tbh, that way we'll have cover for both wings although Rafa said today that he's looking for winger(s) plural so who knows who'll be here and who will go.


---

---------------------------------
"Liverpool Football club exists not to make money, it exists to win trophies and be a source of pride for its supporters. It serves no other purpose.". Bill Shankly
Rob Richmond
05/07/2007 15:31
yeah sorry dick, at liverpool we dont immidately dismiss a new players as dog @#$%& after ther first 20 minutes of thier debut....
wingers, there plenty of time...
---
Wear your colours
augustus klufio
15/06/2009 12:07
i really love torres and i love liverpool.my only worry is that babel should stay cos i like his style of play very much.and i want to know whether tevez will be signed to liverpool or not.we never walk alone.
jonathan fogelstrom
18/11/2010 13:59
I think you are the best fotball player in th world[:wor kid
Quote:

jonathan fogelstrom

I think you are the best fotball player in th world[:wor kid
So do i mate ,lets hope our new owners take the right measures to make him happy to stay .