Exclusive Interview: Suzi Perry On Wolves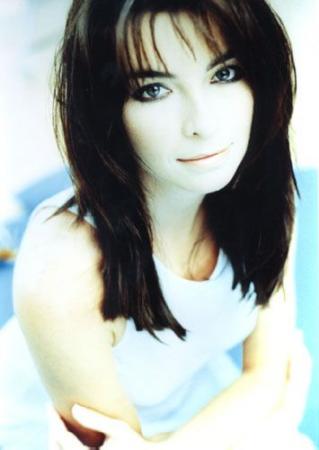 Suzi Perry
By Scott Cooper
July 2 2005
EXCLUSIVE: We caught up with Suzi Perrry for the second year running. Here is her interview on Hoddle, Crystal Palace, Norwich, Southampton, Charity and the Moto GP.
For the second year running, TV Presenter and die-hard Wolves Fan Suzi Perry caught up with wolvesfc.co.uk to give her exclusive view on Glenn Hoddle, Crystal Palace, Moto GP and her Charity Work.
WFC - So, Glenn Hoddle is in and the lads are back for pre-season training. What are your hopes for the upcoming campaign?
Suzi - Provided the team gel quickly and have the enthusiasm, determination and passion, then like thousands of other Wolves fans, I think they have a good chance of making premiership football the following season.
WFC - Hoddle received a mixed reception when he put pen to paper last December, what do you make of the appointment?
Suzi - Following on what the guys did last season after Glenn joined them - i.e. only 1 defeat in 26 league matches, I feel that it is an excellent appointment
WFC - What will be the difference this season?
Suzi - Lescott (again) and hopefully Ganea with McNamara, our recent signing from Celtic. I think that George Ndah is very fortunate - has he retained his pace?
WFC - You spend a lot of time out the country, how often do you get to Molineux?
Suzi - Obviously nowhere near as many times as I would like. I was lucky to see the first few home matches at the beginning of the season but it's always down to work commitments. When I can't get there I have to rely on either the internet or texts from my dad and my brother. They keep me up to date with the game but as you can imagine, it's very frustrating not being there. Having said that, it can be frustrating actually being there too - I know.
WFC - There is talk of this seasons Championship being the toughest for a long while. Who do you see as a threat to Wolves?
Suzi - It is always difficult to say at this stage who could be the main threat next season, mainly because of what happens in the transfer market, but it will probably be Southampton, Norwich and Crystal Palace (If they keep Andy Johnson)
WFC - What work do you have on the horizon?
Suzi - The MotoGP season takes me right through to November pretty well. I also have 3 more series of 'The Gadget Show' recommissioned and so all that filming has to be fitted in during that time. There are also 2 more possible shows which are still in the first stages of negotiation and of course a fair amount of corporate work.
WFC - What's this about your charity work?
Suzi - I am working with Steve Bull, Don Goodman, Promise Dreams and a couple of close friends on hopefully a very big event in May next year for the Wolverhampton based charity for seriously and terminally ill children called Promise Dreams. It's a beautiful charity that raises awareness to these children and their families and raises money to help to realise their dreams. At a later date I will be putting all the information on my own website and then if anyone is interested in running in the event, they can have all the details they will need.
WFC - Finally we all know your a massive Moto GP fan, but we have to ask this. Moto GP or Football?
Suzi - On Saturdays - football and on Sundays MotoGP. How's that for diplomacy!
Visit Suzi's homepage at Suzi Perry.com