Wolves v Norwich City: Match Thread 23.2.2020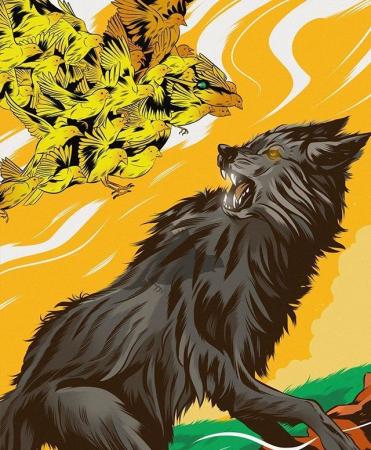 It's raining Canaries
By Ivybridge Wolf
February 23 2020
Here we go again, back at Molineux again this afternoon when we welcome Norwich City, currently adrift at the bottom of the league by 6 points, seven points from safety. This comes right off the back of Thursday night, the magnificent Europa league night in WV1, when we placed ourselves in such a great position ahead of the second leg versus Espanyol. 4-0 the score, 3 goals of very high quality, and a thoroughly deserved victory and fine team performance. Wolves will take a massive amount of confidence away, there's no doubt, however this is the moment to cement European form into Premier League wins. Our last five league matches read W1 D3 L1 and whilst the only defeat was a great performance against Liverpool, it is goals we need …. Just like we manage in Europe.
In fact, during those five matches we have scored 5 goals (and five against) but 3 came in the one game (more accurately one half) at St Mary's on 18th January and the run includes two 0-0's, albeit one VAR assisted. Norwich's form in their last 5 reads W1 D1 L 3 F2 A7. Their last win was at home to Bournemouth on the same day we beat Southampton. Norwich's current perilous predicatment is now extremely close to the stage where they need wins, not draws, to close the gap, so perhaps they will look to take the play to us this afternoon ..... that would be helpful!! Despite their current form, it should be noted that they put in a highly creditable performance against Liverpool last weekend, pushing the virtual champions very close indeed. They proved they can play and it was an unfortunate result and they'll be very sore at losing. Will they, can they possess bouncebackability?
Wolves will start as clear favourites this afternoon for this non-televised 2pm kick off and we will have noted that Burnley leap frogged us in the table yesterday afternoon, so a win is a must to keep the season on track and push ourselves closer to Spurs and Sheffiled United and that potential 5th spot?! If Thursday is anyting to go by, we'll do it .... won't we?!! Good luck to Nuno and the lads, the only downside is that I won't be there.
Up The Wolves, enjoy the match and leave your comments and thoughts on this fixture in the thread below.