Duo leave Gills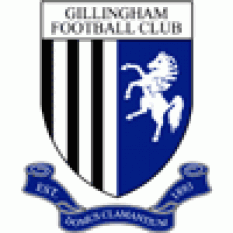 By Jack Nolan
January 31 2007
Bas Savage and Alan Pouton have both left Gillingham today. Bas Savage has rejected a contract offer and Alan Pouton has retired. Bas impressed other clubs last Friday in front of the Sky cameras, and scored one goal in his Gills career. BBC Radio Kent claims that Alan Pouton has today chose to retire from the game following a frustrating string of injuries. Pouton, 30, signed for Gillingham from Grimsby Town in January 2004 for a fee of £30,000. His contract was due to expire at the end of the season but injuries have forced him to cut short his career. In one of few appearences this season however, Pouton scored a goal of the season contender with a left footed volley against Crewe earlier this season. Pouton made 62 appearences for Gillingham, scoring three goals for The Gills.

BBC Radio Kent also claims that Bas Savage has left Priestfield. Despite Gillingham offering Savage a new contract, Bas has chosen to move on. Bas scored one goal for Gillingham in 14 appearences for The Gills. Bas doesn't have a reputation as a prolific goalscorer however, with just two goals in his senior career. Bas did start a good partnership with Gary Mulligan however, being two hard-working players.

----

So thats one in, two out for Gills on deadline day, keep checking GFC Online for transfer updates!