Stimson rules out Savage return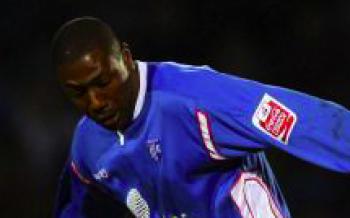 By Jack Nolan
May 26 2008
Gillingham manager Mark Stimson has ruled out a return to Priestfield for Bas Savage. Stimson is chasing a striker, but ruled out any speculation linking the Millwall striker with a move to Priestfield. Stimson revealed that The Gills did try to bring Savage back to Priestfield earlier on in the season, only for the striker to reject Gills for Millwall
Gillingham manager Mark Stimson has made a striker top of his transfer targets for this summer, but ruled out any speculation that the big forwardcould make a return to Priestfield.
Stimson told Kent News: "We did offer Bas a deal earlier in the seasonbut he went to Millwall instead. We are not looking to bring him in. The player we are after fits the bill superbly, I hope to have an answer sooner rather than later."
View a Printer Friendly version of this Story.
Stimson rules out Savage return
Posted by: GFC Online (IP Logged)
Date: 26/05/2008 11:08
Stimson rules out Savage return