Defining a Season : Part 2 : 2001/2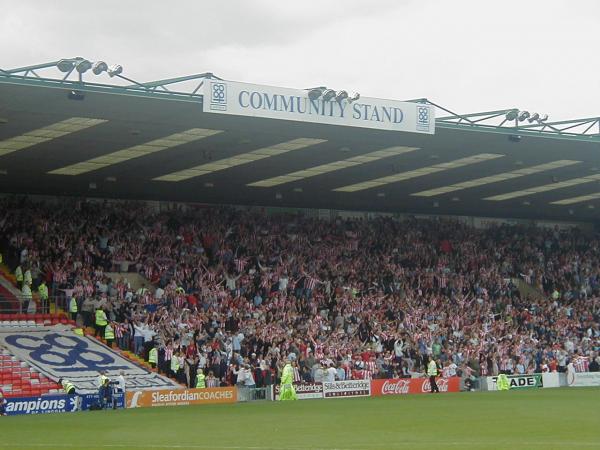 By Nathan Jackson
June 1 2006
The man who saved the Imps in the previous season almost destroyed it this season with by bringing in highly paid flops. It appeared that the Imps were heading to a midtable finish before a late collapse that was coupled with the news that City were incredibly close to going bankrupt.
Under Alan Buckley, City hadnít particully started well, winning only 2 of their first 12 games before a visit of Oxford United. The game was pretty dire up until the 90th minute. Lee Thorpe burst into the box and smashed the Imps into the lead going into injury time. Less than a minute later, he started fighting with Oxford United player, Wayne Hatswell, the fight involved more than half the players on the pitch and the main offenders were both sent off. It didnít stop there however as less than a minute later, Martin Thomas elbowed Alan Marriott after heíd caught a cross and was subsequently sent off. That was the final event in probably the most frantic three minutes in Lincoln City history, ever.
Several weeks later, Cityís form had been erratic but another few minutes of frantic action was about to take place. Goals from Richard Jobson and Kieran Durkan had given Rochdale a 2-0 lead going into extra time at Spotland. City looked dead and buried and heading for yet another league defeat. A Tony Battersby header deep into injury time only looked to be minor consolation for City. However, within a minute, City went on an all out attack, Hamilton crossed the ball in for Battersby who shot, it was fumbled and Steve Holmes smashed the ball into the net to give the Imps a highly unlikely point. Rochdale fans still blame that incident for them not getting promoted that season despite them having around 30 games left after that.
A few weeks later, the Imps away trip to Orient was not joyful in anyway. City had lost 2-1 two weeks previously at Brisbane Road in the FA Cup and now it was time for the league game, 3 short days before Christmas. Wayne Graves goal took the Oís into the second half, 1-0 up, a half that ended with Orient recording their biggest win for many years. 2 goals from Steve Watts, a goal from Broughton and Scott Canham goal saw Cityís biggest defeat since losing by the same scoreline at Preston in 1999.
A few weeks after that came an incident that hadnít been seen before and hasnít been seen since. City had signed defender, Paul Morgan, from Preston in the pre-season and he had been making an impact and saved City from conceding a few more goals. The game at Darlington came around and Paul, as usual, had been named in the starting line up. City got a corner and it was hit into the near post and there was Paul Morgan, he headed in to give the Imps the lead. Although the Imps lost 2-1, this game will remain special for a long time, as Morgan, after nearly 200 appearances for the club, has only that goal to his credit.
One week in April, came news that a lot of Lincoln fans were shocked by. It was announced that the club had 17 days to raise money or face extinction. City quickly went into administration. It was hard to describe the feel of just looking at the back of the Lincolnshire Echo and seeing that headline made me sick to my stomach. The entire summer was ahead with no income for the club and although we obviously eventually exited administration, it left a lasting effect on the club.
Cityís final game of the season was a tough looking trip to Hull City. Hull hadnít beaten Lincoln in a few years but City were 23rd at the time and Hull had been heading promotion before hitting the brakes with a few weeks to go. Many thought this would be Lincoln Cityís last ever game. City actually took the lead which was a major surprise. Good work between Hamilton, Battersby and Barnett saw Barnett pop the ball in at the back post. Lawrie Dudfield eventually equalised for Hull to deny City, what would have only been their 3rd away win of the season. Hull fans even clapped our fans as a show of respect and many had given Imps fans good luck messages. Alan Buckley came and saluted our fans by giving a mini speech. So the summer was ahead and uncertainty loomed.