Hinckley United 5 Leigh RMI 1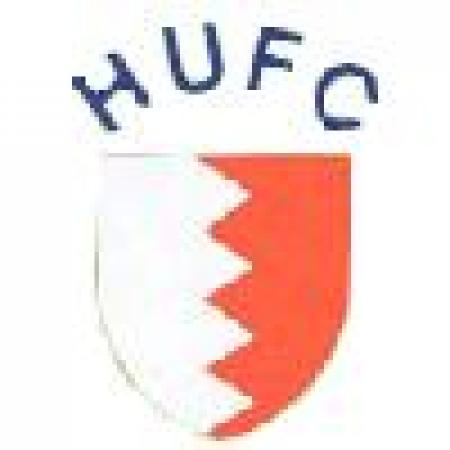 By Matt Lawton
April 17 2006
RMI were plunged further in to relegation trouble when they returned from Leicestershire with only a 5-1 thrashing to show from their efforts at Hinckley. With time running out on the season and things really hotting up in the race to escape relegation, RMI went in to the game full of confidence following their performance in the 0-0 draw at home to Gainsborough at the weekend, and they were back in to battle just two days later as they faced a Hinckley side that were defeated at Hilton Park way back in August last year.

However, you could have been fooled in to thinking that it was Hinckley were desperately fighting relegation as they came straight out of the blocks and, much to the undoubted disappointment of RMI boss Andy Nelson, dominated the game from start to finish, scoring five goals at their new Marston Stadium home for the first ever time in the process.

Leon Kelly was an early thorn in RMI's side, having an early 'goal' ruled out for offside before bringing the best out of RMI goalkeeper John Lamb, while Leon Jackson and Matt Lewis both went close before Jackson headed against the crossbar before himself heading in the rebound to give Hinckley the lead as RMI failed to clear the lines.

Despite going a goal behind, RMI still failed to create any worthwhile chances and the hosts were particularly comfortable with their 1-0 half time lead.

The hosts almost doubled their lead immediately in the second half when they had a goal disallowed for the second time in the afternoon, this time when the referee adjudged that Lamb was fouled by Hinckley's Leon Kelly before Jackson put the ball in to the net for what he thought was his second goal of the game.

Hinckley did quickly increase their lead though when Leon Kelly broke through the heart of the RMI defence before taking the ball around John Lamb and claiming a well-deserved goal for himself.

RMI almost pulled a goal back but Danny Haystead was up to his first test of the game in the Hinckley goal, and from the resulting corner, the hosts produced a counter attack that resulted in Leon Kelly grabbing his second goal of the encounter after good work from Matt Lewis and Leon Jackson in quickly shifting the ball upfield.

Three goals quickly before four as the game reached rout proportions just two minutes when provider Lewis turned goalscorer to extend Hinckley's lead, before Andy Brown took advantage of some poor RMI defending to give Hinckley a five goal lead with fifteen minutes remaining.

Gary Williams did pull one back with five minutes remaining, and what an excellent goal it was from twenty five yards out, but it was barely consolation as RMI fell to a heavy defeat, although the blow was softened with the news that relegation rivals Redditch had also tasted defeat this afternoon, again leaving the two sides level on points with just two games remaining of the season.


More Leigh Genesis Official Supporters headlines